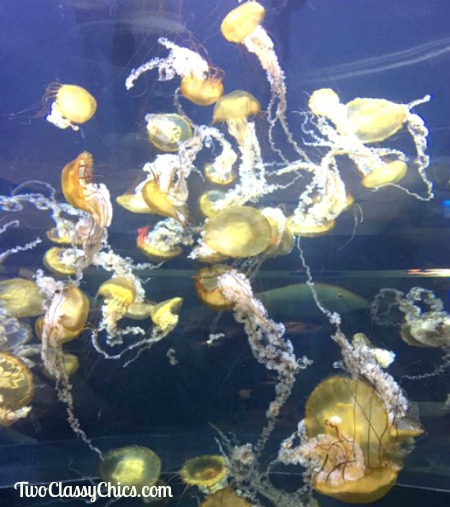 During the spring, summer and fall months, we like to plan various day trips around the area with our grandchildren. Our granddaughter is 8 years old and our grandson is going on 2. When I plan our family day trips & play dates, I have to find family-friendly things that both of them will enjoy. Zoos and Aquariums are often at the top of our list.
A few weeks ago we had the opportunity to visit the Adventure Aquarium in Camden New Jersey. We have often passed by on our way down to the Jersey Shore, but this was our first time stopping in for a visit. If you're located in central Pennsylvania, you can reach the aquarium in less than 3 hours by car.
One of the things that really impressed me about this aquarium is the wide variety of animals that they have on exhibit. You'll find all kinds of different fish, frogs, sharks, turtles, a Pacific octopus, shore birds, penguins and even a lovely pair of hippos! Yes, African hippos also call this place home.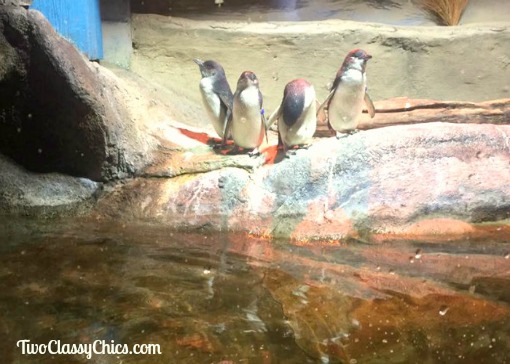 They have a lot of hands-on activities for the children to enjoy. If you plan your visit around feeding time, you can watch their keepers feed them their daily meal. Plus, they have an exhibit where you and the kids can touch a few sharks! Yes, sharks!!! Btw…I think their skin feels like fine-grade sandpaper, in my honest opinion. Scary for me (shark-phobia), but fun!
We spent 3 1/2 hours at the aquarium and the entire family had a lot of fun! So much fun, that we plan on bringing both of the children back again in two years to visit again. I think Princess will retain memories from her visit, but Prince is too young…hopefully when he's a little older & we bring him back again, he'll have wonderful childhood memories of the aquarium too!
Well, there you have it! A new edition to our weekly travel feature here on The Classy Chics blog! I hope you all enjoy these features as much as I do!