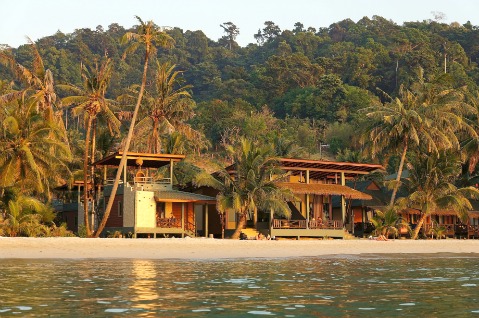 Image Credit: Pixabay
Thailand happens to be the most popular tourist destination in Southeast Asia, and it`s easy to see why. Thailand offers a collage of interesting natural and physical features such as; lush jungles, crystal blue beaches, luxury resort hotels, incredible food, ancient ruins, blue lagoons, Buddhist temples and hill tribes selling cultural artifacts.
Also referred as the land of smiles, Thailand offers the uniqueness of the developed nations and that of the conservative states. It`s developed just enough to provide the tourist with comfort, and yet still wild enough to offer adventurous escapades. Mueang, as the natives call Thailand, is a place full of cultural diversity, the richness of wildlife and has a shimmering cosmopolitan allure.
The main problem of making visits to Thailand lies on narrowing down on which destination to see first and which one to leave. It helps to have a list of the top luxurious places to visit in Thailand.
1. Railay Beach
Krabi Province is a home to a number of well-known Thailand beaches. One of the prominent beaches is the Railay Beach, commonly referred to as Rai Leh. This beach is singled out because of its unique white sandy beaches, clear blue water, and its locality.
Apart from engaging in diving, swimming, kayaking, white water rafting, and surfing, the beach is also a hotspot for rock-climbing. Its more than 700 rock-climbing routes provide a chance for the novice and experienced climbers to give a try in climbing the limestone cliffs.
Accommodation in the Railay Beach ranges from the cheap bungalows to the famous jet-set resort of Rayavadee.
2. Villa Sanyanga
Villa Sanyanga is a stunning, seven bedroom villa located in an exclusive development above Surin Beach. The resort offers a home-like experience, thanks to its spaciousness, privacy of rooms, and opulence.
The villa can comfortably hold more than 18 visitors, hence making it an ideal choice for having birthday parties, family reunions or conferences. What is perhaps the most intriguing feature of Villa Sanyanga is the amenities that the resort offers. You can expect a full-time chef, strong Wi- Fi, infinity pool and yacht cruises. You can visit https://www.villasanyanga.com/ for more information.
3. KhaoYai National Park
An elephant is revered creature in Thailand. There are numerous tour groups and camps in Thailand that take you provide you with elephant sight-seeing tours. The camps allow you to bathe and even feed the elephants. But perhaps, the most exciting way of coming into contact with the beasts is by watching them in their natural habitat. KhaoYai National Park offers a monumental way of experiencing the real behaviors of the elephants.
4. City of Ayutthaya
Unlike other Asian countries, Thailand was never colonized, therefore the country still holds all of its ancient cultural artifacts. The city of Ayutthaya embodies a fascinating melting pot of ancient history.
Here visitors, particularly those interested in historical facts, can explore the haunting ruins of the former capital and have a glimpse some of the ancient historical facts.
5. Floating Markets
This is an excellent way to observe the cultural diversity of Thailand, have a taste of some of the native dishes, and also provide means to support the local industry. The floating markets sell different kinds of dishes such as native fruits, vegetable, tasty dishes, and spices.