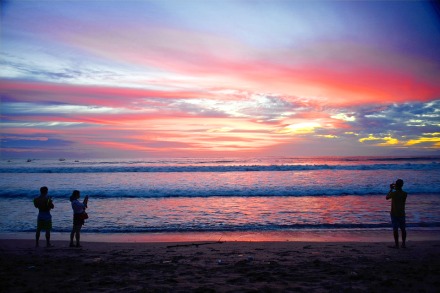 As a tourist in Bali, of course, you want to have the best experience. You need to remember the experience for a long time. The residence Seminyak is the most popular tourist destination in Bali. If you are looking for budget friendly accommodations, hotels and homestays and some of the most exotic spas, villas at The Residence Seminyak in Bali are the solution. They offer excellent personalized services that most hotels cannot keep up with.
Cost
At first glance, it may appear that villas at The Residence Seminyak in Bali are expensive. Don't let the appearances fool you. These villas can be very inexpensive especially if you are staying with a group of people. Once you divide the costs between your group, the price each person will have to pay will turn out to be a lot less than what you would have paid in hotels. To add to this, you will also spend less time on meals and transportation. These villas allow you to make your own meals or have the meals prepared for you by the in-house staff for a small fee.
Design
Among the first things that will attract you to these villas is an outdoor indoor lifestyle they provide. These villas are usually open and you can, therefore, experience cool fresh air and see the great outdoors. You will also have wonderful views of your private pool or the gardens.
Usually, you may think that this outdoor design will deprive you of contemporary comfort and access to technology- it will not. Most of these villas are designed by the best architects and designers. They do a great job of balancing the outdoors with the indoors. You, therefore, get the best of both worlds.
Personalization
The staff in charge of the villas understand that every person is different. Each person has needs and wants that are different from those of any other individual. As such, when you choose to get a villa, you have many choices that will suit the type of experience you are looking for. For instance, you can choose to have a maid come in once each day. You will then have to handle all other things yourself. However, you can also choose to have a person come every few hours and take care of anything you may need. You will also not be limited to a certain menu, let the staff know what you'd like to eat and they will get it for you.
Privacy
Privacy is a major reason to stay at these villas. If you do not want to have to deal with noise and commotion, you can choose to have your own private villa. No one will stop you from doing what you want.
Walking distance to the beach
When you go to Bali, you definitely want to enjoy the beach. At the villas at The Residence Seminyak in Bali, you can walk to the beach at any time of the day or night. You get to enjoy utmost fun and luxury.