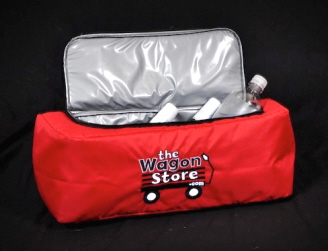 Four years ago, I reviewed a collapsible, space-saving sport wagon from The Wagon Store which has become my granddaughter's best friend! Seriously, she loves to ride around in the new wagon every time we hit the flea market, beach, neighborhood park, take walks, etc. Now that I'm the grandmother of 2 young children (a grandson too),  I can put both  of my grandchildren inside the wagon and take them around. It's much easier on me to have them in a wagon, than dragging them around in a bulky stroller or two!
In addition to using our wagon to transport the grandchildren around, we like to use it when we go to the flea market, farmer's market, shopping at the big-box stores when buying in bulk and it's fabulous for when you go to the home & garden store and need to tote larger purchases out to your car & then from your car inside your house. Recently on a trip down to Lancaster County, I used our wagon when we were at a very large antique mall. It made hauling around my purchases a whole lot easier!  We've used our wagon a few times while tailgating at sporting events and when we head down to the beach house, our wagon from The Wagon Store goes right along with us! Yes folks, it will fit easily into the trunk of your car!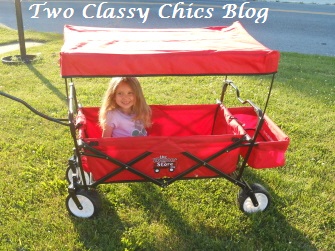 You can check out my review for the foldable sport wagon and remember, these space-saving wagons make a great gift all year long! Think wedding, baby shower, birthday, anniversary, Christmas, Easter, Mother's Day, Father's Day, etc. Everyone can use one of these wagons, regardless if they have children or not!
The Wagon Store is back and this time they want to give away one of their insulated Cooler Bags! These bags are great for the family who is on-the-go! Think about taking the cooler bag to the beach, the lake, to the swimming pool, camping, hiking, to all of your athletic sport games, tailgating fun and all kinds of other great uses! Heck, I love using these insulated bags when I'm out running errands to keep my beverages cold or to put my frozen items in from the grocery store. It's great for keeping things cold until you get back home!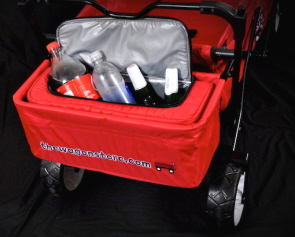 You can use one of these space-saving, insulated cooler bags with or without a wagon! They are great for families who are on-the-go and want to take cold beverages with them! Matter of fact, we use ours every time we take a road trip and it's perfect for that.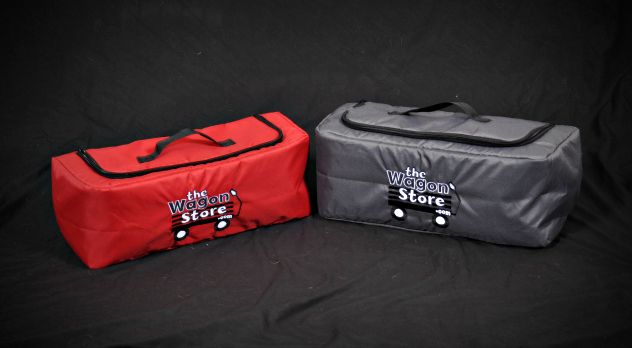 Note: If you have previously won a giveaway sponsored by The Wagon Store on this blog or any other blog, you are ineligible to win for 12 months. This rule is in effect, so that other people have a chance to win & experience the product.
Giveaway: One lucky winner is going to win an Insulated Cooler Bag from The Wagon Store! You will receive a bag in a random-color that the company currently has on hand. Recently, the color has been black, but the company reserves the right to send whatever color they currently have on-hand, no color choice available.
Giveaway Details: This giveaway is open to residents of the US ONLY age 18 and over. Please read our Terms of Service & Disclaimer Policy before entering. This giveaway will close on May 10th, 2016 at 11:59 pm EST time. No purchase necessary to enter or win.

Disclaimer: Shelly has not received any monetary compensation for this post and she did not receive any type of promotional product or review item. This is a courtesy post compliments of The Wagon Store. The Two Classy Chics are not responsible for prize shipment or fulfillment.