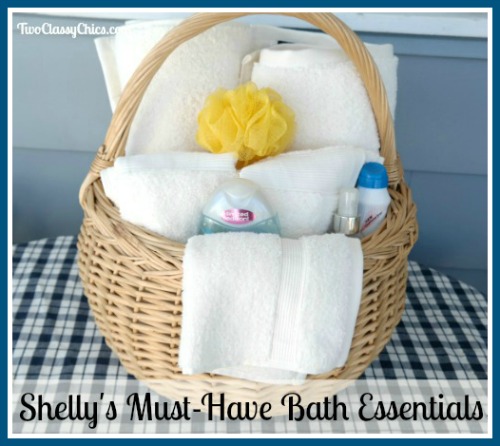 * This post was sponsored by Micro Cotton®. All words, thoughts and opinions are 100% my own.
I'm one of those women who still loves spoiling herself with a bubble bath several times every week. I find that bubble baths are a great way to de-stress and relax after a long day and I enjoy spending 30 minutes pampering myself. Over the years, I've developed quite the bath time routine and have come up with what I call "Shelly's Must-Have Bath Essentials" which I'm sharing with all of you today.
The Perfect Bath Time Routine & Preparation
1. Schedule – I like to schedule my bubble baths for 3 times a week, typically on Tuesday, Thursday and Sunday evenings. By having a set schedule, my family knows that on those specific nights, I'm treating myself to some important "ME" time.
2. Preparation: About 45 minutes before my scheduled pampering time, I like to make my family rounds to make sure the family has what they need. All homework, meal making, cleaning-up, etc. is done. I don't want any interruptions during my bath time.
3. My Extra-Treats: I enjoy sipping on a nice beverage during my soak and I vary that beverage depending on the season and how I'm feeling that day. I love treating myself to a glass of white wine, a gourmet cup of coffee or even a big mug of hot cocoa. If I have some chocolate candies and/or chocolate dipped fruit on-hand, I'll treat myself to a few of those too!
4. Time Out: I announce to the family that they're not to bother me until they see that bathroom door open, unless it's an emergency…a REAL emergency! They know that once I've made my announcement, they are to leave me alone!
5. Mood Enhancements: I like to use flameless colored candles in my bathroom along with some light music to help set the relaxing mood.
Shelly's Must-Have Bath Essentials
1. Soft, Plush Bath Linens: As I previously stated, I have a large wicker basket that I keep stocked with my favorite bath time essentials.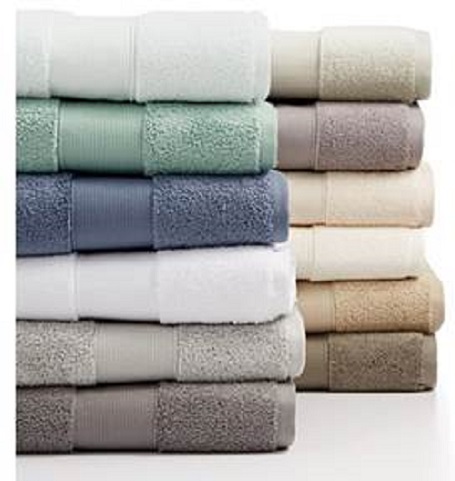 Recently I received 2 sets of Micro Cotton Bath Towels from the new Hotel Collection Premier Bath Towel Collection that's exclusively available for purchase at Macy's. These ultra-soft bath linens are made out of super-absorbent Annur cotton finished with a clean woven pattern at the hem and feel incredibly soft against your bare skin.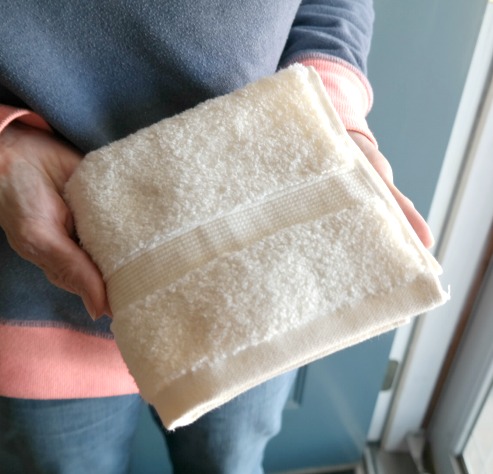 The towels are plush, thick and a little bit over-sized. I'm an average-sized woman and my husband is on the larger-size…we can both equally use these towels thanks to them being a little over-sized. I love thick & plush towels, but I don't want to run my household dryer for 2 hours drying them after they've been laundered. Well, these linens launder up beautifully and they dry in record time! They're available in several different beautiful colors!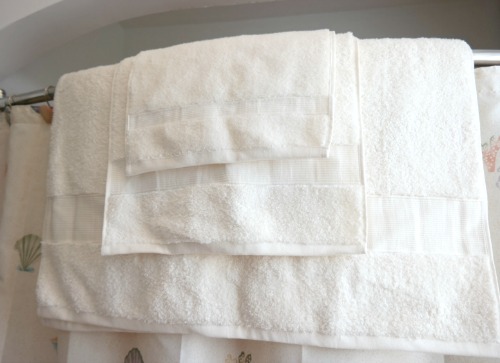 2. Bathing Essentials: In my basket you'll find bubble bath, bath gel, goat milk soap, body lotion and a fragranced body mist. I change out the fragrances to suit the season or my current mood.
3. Proper Tools: I think it's equally important to have the proper bathing tools, so I always keep a mesh sponge, loofah, pumice stone and a bath mitt inside my basket. You can stock your basket with the tools that you prefer to use.
4. Finishing Touches: Every woman should spoil themselves with nice sets of pajamas and a cotton bath robe. Before I hop into the bathtub, I lay out my pajamas and bath robe.
So there you have it! A little peek into my bath time routine and the items that I consider to be "Must-Have" essentials. Do you have a bath time routine?
About Micro Cotton® (our sponsor) – Micro Cotton® are the makers of ultra-soft and luxurious home and hospitality textiles. Micro Cotton® brand products were conceived with a desire to evolve and expand the concept of luxury and design for a complete bath experience through their signature cotton's fiber structure, which provides superior softness, absorbency, and durability and a faster drying time. Micro Cotton® products can be found in major retailers nationwide, such as Macy's, Bed Bath & Beyond, Dillard's, and Belk, among others. Micro Cotton® is owned by Sharadha Terry Products Ltd. in Coimbatore, India.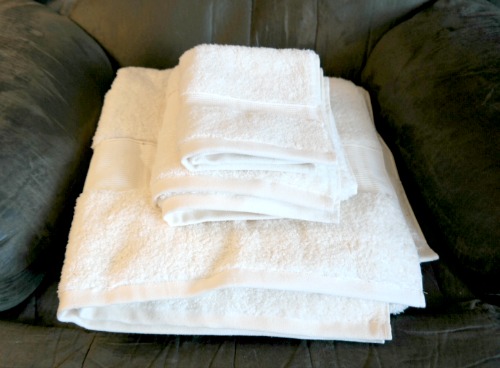 Giveaway: One lucky winner is going to win 2 sets of Micro Cotton® bath towels! Each set will include: 1 wash cloth, 1 hand towel and 1 bath towel. Total prize package value of $168.00. Good Luck!
Giveaway Details: This giveaway is open to residents of the US ONLY age 18 and over. Please read our Terms of Service & Disclaimer Policy before entering. This giveaway will close on April 18th, 2017 at 11:59 pm EST time. No purchase necessary to enter or win.

Disclaimer: Shelly received a complimentary product as featured in this blog post. No monetary compensation was received. Shelly's thoughts and words are 100% her own unbiased opinion on the company & products being featured today. The Two Classy Chics are not responsible for prize shipment or fulfillment.