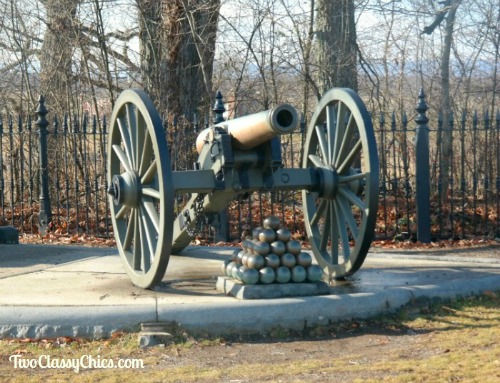 Back in January we took a weekend trip down to Gettysburg Pennsylvania, so that we could tour the world-famous Gettysburg Battlefield. If you've never visited the battlefield before, it's part of the Gettysburg National Military Park.
What's really cool about visiting the battlefield is that you can pay a fee and go on a guided tour or you can use your own vehicle and do a self-guided tour like we did. Regardless, you'll want to stop by the Gettysburg National Military Park Museum & Visitor Center to obtain a map, so that you can get around & know which monuments you're looking at.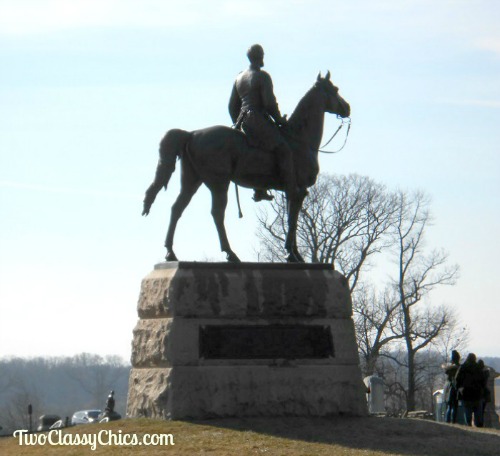 We started at the visitor's center and followed our map. It was a really nice drive, even in the middle of January to go out and do the tour. We saw hundreds, upon hundreds of Civil War monuments and memorials as we went along.
As you go along the tour, you'll want to park your car and get out and do some walking. You can get up close & personal with the majority of the monuments that you encounter. You can get photographs and read the information plaques that are posted near many of them, to learn more about them.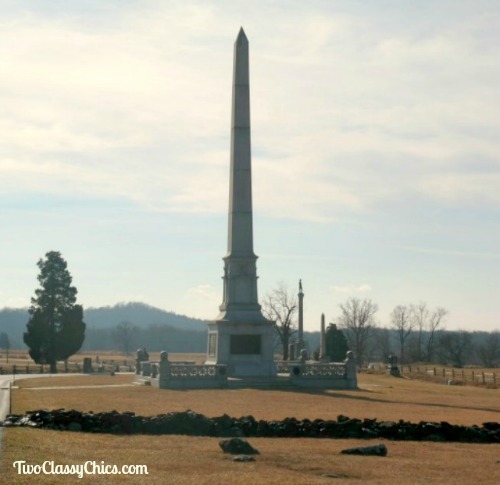 There are (I think) three observation towers along the route too. I climbed one of them (111 steps) to the top (the one on Confederate Avenue) and got some great photographs. Plus, you can see for miles upon miles, which helps you to see the battlefield as a whole.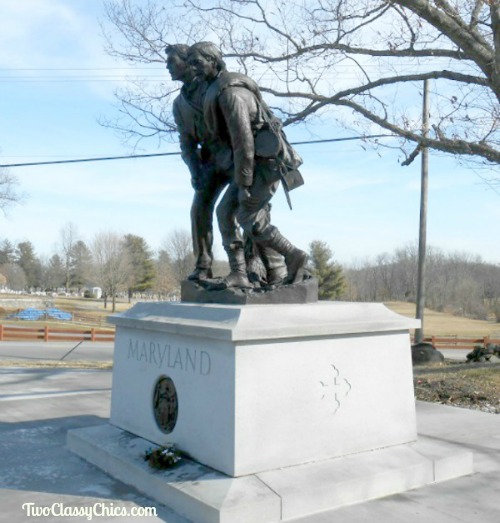 My husband climbed the steps at the Pennsylvania Memorial and viewed from that one and said the views looking over to Seminary Ridge were fantastic. By the time we had reached that memorial, I was too tuckered out to climb up.
From start to finish, it took us a little over two hours to do the entire tour. However, you could do it quicker, but we chose to get out of the car and do a lot of walking along the way. The monuments and memorials that you see are breath-taking beautiful and honestly, I walked away feeling very humble when we were finished.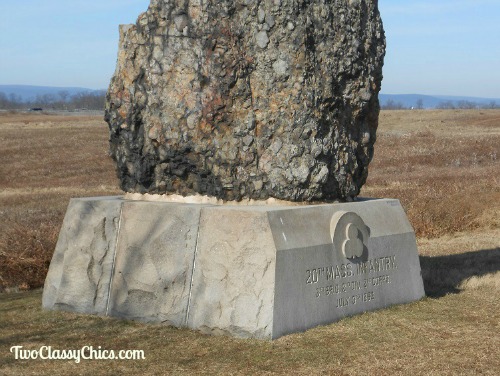 If you've never visited Gettysburg Pennsylvania before, I highly recommend that you add it to your travel bucket list. There are a ton of things to see & do and yes, most of them are Civil War related, but you also find other tourist attractions too!
* This post contains affiliate links. If you make a purchase, we may or may not receive a small commission which helps to support this site. Thank you!