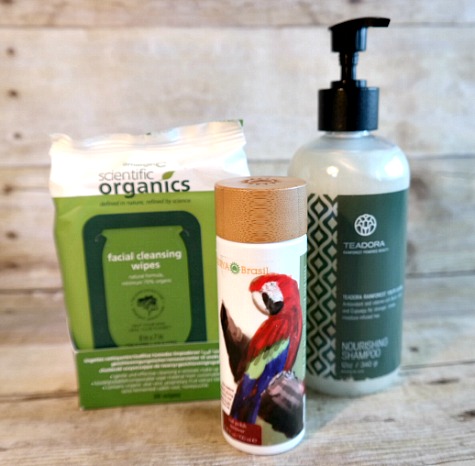 The spring break travel season is here and summer vacations are just around the corner. Luckily for me, my husband and I get to travel a lot now that we're both older. When we hit the road, I'm always looking for the latest & greatest beauty products to take along with me.
When it comes to selecting the right beauty products to take along with me, I'm looking for products that multi-task, are easy to use, smaller in size and of course, they've got to be affordable! Here are some of my personal favorites that you'll find in my travel bag this season.
3 Must-Have Beauty Products for Women Who Love to Travel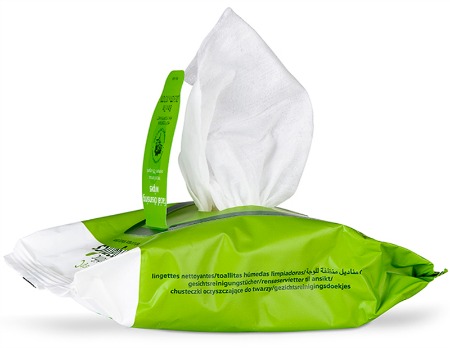 emerginC Scientific Organics Facial Cleansing Wipes are definitely at the top of my list. Many cleansing wipes are packed with ingredients that are harmful to the skin and to the planet. These new cleansing wipes are packed with gentle, natural ingredients to cleanse the skin like organic aloe vera, a proprietary fruit extract blend, aspen bark, lacto-fermented radish root and honeysuckle. The wipes are made from biodegradable & compostable non-woven wood fiber, from sustainable sources.
These cleansing wipes are super-easy to use! Simply take one wipe and wipe it over your entire face, neck and eye area. You don't need any water to rinse or anything else! I keep them in my travel bag and I can use one wipe to just refresh my skin while traveling or in the evening when I want to remove my make-up. They do a great job!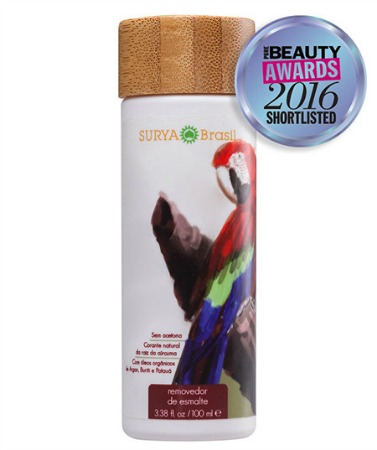 Surya Brasil Exotic Animals Organic Nail Polish Remover is made for humans, so don't let the words Exotic Animals scare you away. This nail polish remover is 100% natural, organic and vegan. It contains eco-friendly renewable solvents and vegetable glycerin. Its Pataua, Argan and Buriti organic vegetable oils provide hydration and prevent dryness and white spots on the nails and cuticles.
The nail polish remover does not contain acetone, BHT, formol, glycols, mineral oil, parabens, liquid paraffin, silicone or toluene. One of the things I love about this product is that it comes in a smaller-sized 3.38 fl. oz. bottle, it's the perfect size for packing into your travel bag. I'm a nail polish addict and always have my nails painted and every week…I change out my nail color. I was really shocked to see how well this nail polish remover worked compared to it's chemical-laden counterparts. I admit, it did take me a little longer to remove the polish from my nails, but that extra time was worth it since I wasn't using harmful chemicals to get the color off.
TEADORA Rainforest Youth Elixir Nourishing Shampoo is an antioxidant and vitamin-rich shampoo that contains nourishing ingredients like Buriti, Acai and Cupuacu for stronger, shinier and moisture-infused hair. Naturally floral with hints of fruit, the scent soothes you after a long day.
This shampoo comes in a 12 oz. pump-style bottle which is perfect for traveling, especially since we've been taking 10-14 trips. If you're going for a weekend getaway, you can put some of it into a little travel-size bottle. I really appreciate that the shampoo comes in a pump-style bottle which I find easier to use. With one pump, I get the perfect sized amount of shampoo and it does my entire head. I love the lightly floral fragrance which I find relaxing. You'll get a good lather and you'll find that it rinses quickly from your hair without leaving a sticky residue. I really LOVE this shampoo and my hair always feels clean after I've used it.

Disclaimer: Shelly received complimentary product to feature in this blog post. Shelly did not receive any monetary compensation. Shelly's thoughts, opinions and words are 100% her own unbiased opinion. Your thoughts may differ.