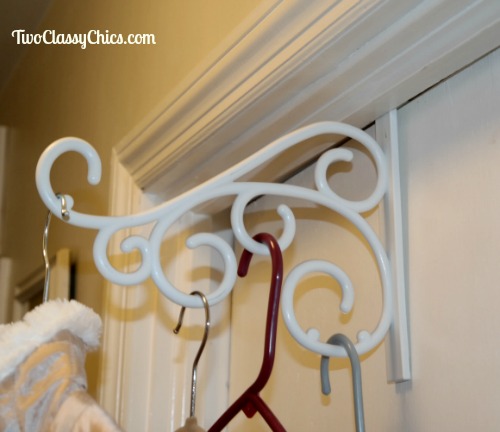 * Complimentary Products Received for Review and Inclusion.
Two months ago we completely gutted our small laundry room and have started the remodeling process. My husband is putting up new walls, flooring and a beautiful new ceiling, while adding 6 more feet to the current space. Once the room is done, we'll be replacing our old washer & dryer with new ones and installing some great cabinets, new lighting and some items to help me get more organized.
I'm featuring 2 fantastic products today that can be used in your laundry room, your closet or any where that you need some additional storage space. Here are the 2 must-have products for the laundry room!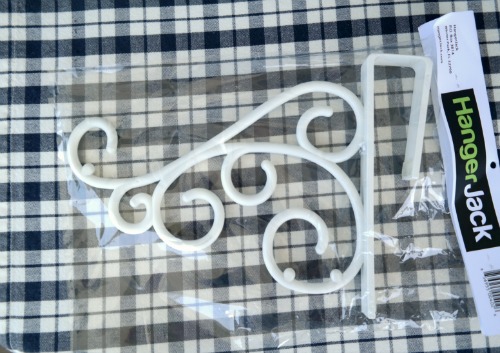 The HangerJack Scroll will mount over most doors, no installation required! You simply slip it over the top of the door and it will hold up to 7 hangers with a 25 lb. weight capacity. It can be used indoors or outdoors and is proudly made in the U.S.A.
One of the things I love about the HangerJack Scroll is that I can use it in one room now and then when the laundry room is done being remodeled, I can easily move it in there. another thing that I like about it is that it has these little silicone/rubber type of grips on it which prevent it from sliding around on your door and it won't leave any marks.
I loaded mine up with 7 hangers and with some weighty items and it had no problem holding the items. I can see what I have hanging and easily grab it when I need it. I'm going to get a lot of use out of this as I plan on using it with my hand washables that I like to hang to dry.
The HangerJack Gator 24 can be used in any room in your home. Think closet, laundry room, cleaning closet, basement, attic, etc. It can also be used out in the garage or shed. This one item can support up to 50 lbs. of weight and arrives to you fully assembled. Indoor and outdoor use.
It features a 24″ extending arm and when not in use you can fold it down to make it flush against the wall. I love that space-saving feature. You can use it to hold clothing, accessories, cleaning tools, lawn tools and all sorts of things that you need to get off the floor and hang-up.
I have mine on an old wall down in my basement to hold extra clothing items. Once the laundry room is done, it will be moved into that room to hold the items that I've freshly ironed or items that I want to air dry. If you want to use it to hang clothing, there are 12 grooves and you can fit two hangers into each one. Fantastic!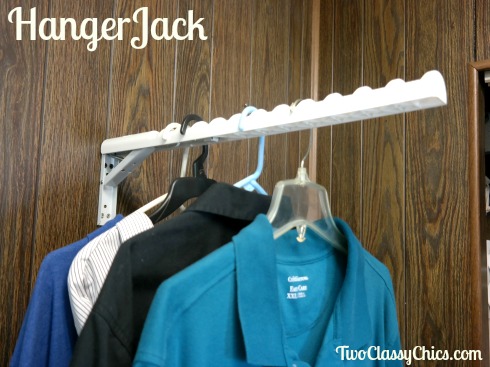 You can learn more about both of these fabulous products by visiting HangerJack online. You can connect with the company on Facebook too.
* This post contains affiliate links. If you make a purchase, we may or may not receive a small commission which helps to support this site. Thank you!

Disclaimer: Shelly received complimentary products to feature in this blog post. Shelly did not receive any monetary compensation. Shelly's thoughts, opinions and words are 100% her own unbiased opinion. Your thoughts may differ.