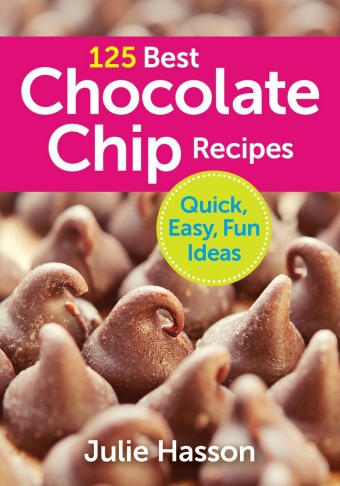 125 Best Chocolate Chip Recipes Book features incredibly creative recipes for everything from cakes & pies to breads, puddings, bars, squares and muffins to beverages & sauces. It goes without saying that no cookbook on chocolate chips would be complete without cookie ideas and homemade chocolate chip cookies are my favorites in the cookie world.
This reissue cookbook features an all-new cover and 8 new color photographs. Most recipes are designed for maximum impression with minimum fuss and they can be thrown together in a matter of minutes. I think as you go through this book, you'll be marking off at least 75% of the recipes as one's that you want to make!
Title: 125 Best Chocolate Chip Recipes
Publisher: Robert Rose
Author: Julie Hasson
ISBN: 9780778800729
Inside the pages of this mouthwatering cookbook you will find these recipes and a whole lot more!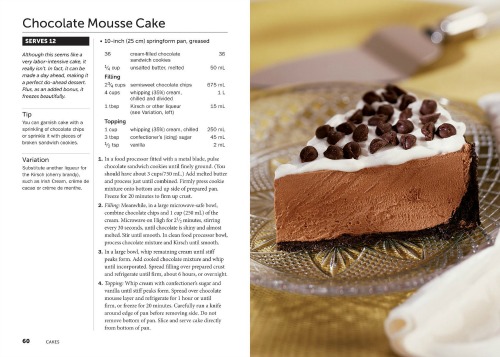 * Chocolate Malted (beverage)
* Apricot Chip Scones
* Chocolate Mousse-Filled Cupcakes
* Chocolate Chip Meringues
* Chocolate-Dipped Coconut Macaroons
* Six-Layer Bars
* Chocolate Stuffed Scones
* Cowgirl Cookies
* Chocolate Chip Butterscotch Cookies
* Chocolate Chip Cherry Breakfast Biscuits
* Rum Raisin Brownies
* Frozen Cappuccino
* Chocolate Chip Trifle
* Chocolate Chip Cranberry Muffins
* Old-Fashioned Dark Chocolate Pudding
* Chocolate Tiramisu
* Chocolate Caramel Sauce
* Chocolate Fondue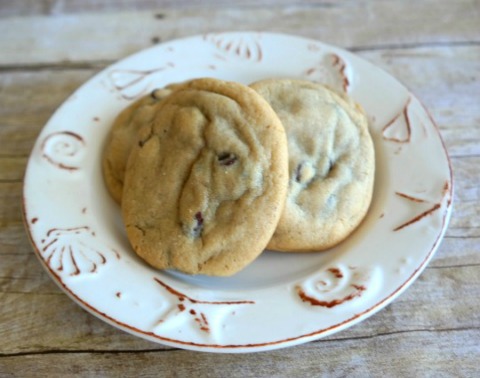 Some of my personal favorite recipes from this book are: Chocolate Chip Bread Pudding with Irish Cream, Chocolate Pudding Mix, Donut Muffins, Chocolate Cherry Biscotti, Chocolate Chip Butterscotch Cookies and the Chocolate Espresso Lava Cake. Oh my gosh, I had a really hard time picking out a few favorites!
If I'm going to be honest with you, I would seriously make and eat every single recipe within the pages of this book! It's like the "chocolate chip bible" and every home should have this book if they enjoy making recipes that utilize the beloved chocolate chip! The recipe ideas in this book are quick, easy and fun! Anyone can make them!
* This post contains affiliate links. If you make a purchase, we may or may not receive a small commission which helps to support this site. Thank you!
Giveaway: One lucky winner is going to win the 125 Best Chocolate Chip Recipes book by author Julie Hasson from Robert Rose.
Giveaway Details: This giveaway is open to residents of the US & Canada ONLY age 18 and over. Please read our Terms of Service & Disclaimer Policy before entering. This giveaway will close on May 12th,2017 at 11:59 pm EST time. No purchase necessary to enter or win.

Disclaimer: Shelly received a complimentary product as featured in this blog post. No monetary compensation was received. Shelly's thoughts and words are 100% her own unbiased opinion on the company & products being featured today. The Two Classy Chics are not responsible for prize shipment or fulfillment. This post may contain affiliate links. If you purchase an item through an affiliate link, we may receive a small commission which helps to support this site.