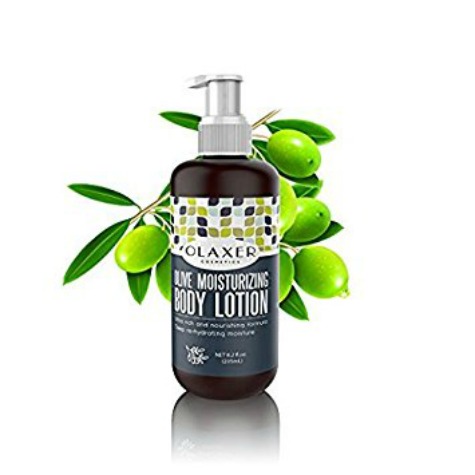 Dry and itchy skin got you down? Tired of looking like you've got dry reptile skin? If so, You've got to try out the skincare product that I'm featuring on the blog today. I review a LOT of body care products and let me tell you, this one quickly became a favorite in my beauty bag!
Let me introduce you to the company called OLAXER COSMETICS. This is a newer company that opened for business in 2016 and sells their amazing products via a storefront on Amazon. When you shop on Amazon for OLAXER products, you'll find a combination of beauty products and skincare products. Items include, but are not limited to: body lotions, aloe vera gels, cosmetic sponges, bath bombs, lip glosses, mascara, face masks and more!
For this beauty feature I received a complimentary 8.2 fl. oz. bottle of Olive Moisturizing Body Lotion from OLAXER COSMETICS. This body lotion is skin nourishing, moisturizing and healing. It's made for dry skin, but anyone can use it, regardless of your skin type. Recommended for adults ages 18 and older.
The lotion comes in a pump-style bottle and I really appreciate that. I find squeeze tubes and tubs to just be too messy to deal with. I enjoy using pump style bottles that I can leave out on my vanity top or on top of my dresser. Next, I love that this company prints expiration dates right on the bottle. This particular bottle has an Exp. Date of 10-16-2019.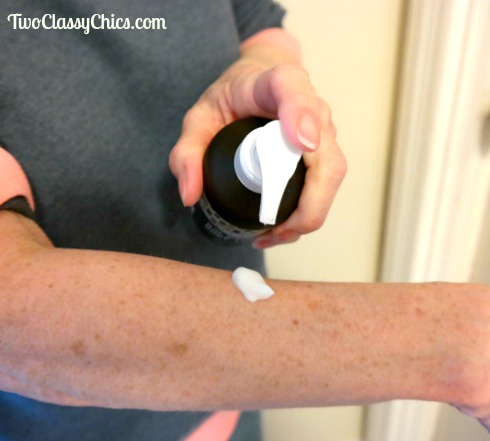 This body lotion contains moisturizing ingredients like: shea butter, olive fruit oil, mineral oil and more. They recommend applying the lotion on your body after bathing, when your skin is still a little moist. You'll want to apply it generously onto the skin, rub it in until it has absorbed.
The consistency of this product is fantastic! It's a lotion that's not too runny, nor too thick. It comes out of the bottle rich and creamy. As your apply it onto your skin, you'll immediately feel that creaminess and once it has absorbed…your skin will feel smooth & silky. In regards to fragrance, I really didn't smell anything, so if your sensitive to fragrance, this would be a great moisturizing body lotion to try.
My mother and I both suffer with dry skin during the wintertime and we've both been applying the lotion onto our bodies every day for the past 2 weeks. We're both very impressed with how quickly this body lotion got rid of our dry skin. Seriously, within 4-5 days…my skin was super-soft and silky! Another great thing about this product is that once it has absorbed, there is no sticky or oily residue left behind. Yay!
You can check out all of the beauty and skincare products that OLAXER has to offer by visiting their online website and by shopping their Amazon store.
* This post contains affiliate links. If you make a purchase, we may or may not receive a small commission which helps to support this site. Thank you!

Disclaimer: Shelly received complimentary product to feature in this blog post. Shelly did not receive any monetary compensation. Shelly's thoughts, opinions and words are 100% her own unbiased opinion. Your thoughts may differ.