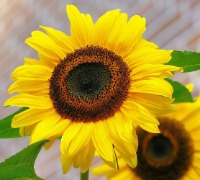 This coming week, we have some fabulous product reviews and giveaways that you are going to enjoy! Today, I am sharing just a tease of what I'll will be posting this week for all of you to see!
Remember…this is just a "teaser" post and a mini preview of some of the things coming up this week!
Cookbooks for Foodies
Beauty Products for Spring
Personalized Children's Books
Gourmet Meatballs
Colgate Whitening Toothpaste
DVDs and Movies for Family Movie Night
High-Quality Candles
High-Quality Bath Linens
Skincare Products for the Gals
Adult Coloring Books
Kid's Easter Craft Projects
+ Few other surprise goodies
Can you believe that the official start to spring is tomorrow?!? Yippeee! We've had spring fever around here since late February when we had a 2 week period with temps in the 60's and 70's, then a terrible cold-snap moved in and dumped snow on us. We're ready to tell winter to take a hike and never come back. My kids are ready to be outside in the fresh air and as a mom, I'm ready to let them out there to burn off some of their pent-up energy. We will see you all on the blog tomorrow.