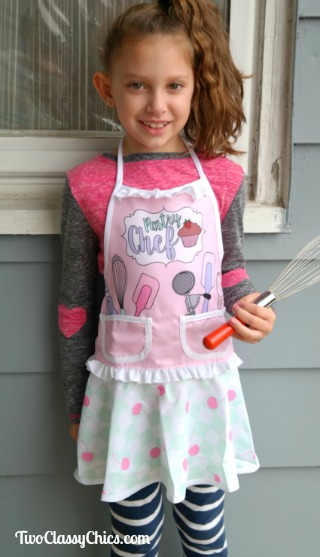 When my daughter was a little girl they didn't have dress-up clothing like they do now. Back in the 80's and early 90's, parents were forced to buy crappy Halloween costumes or make dress-up clothing themselves. Looking back, I think childhood had to be pretty boring at times for my daughter.
Fast forward 30 years and now parents and grandparents can find quality-made clothing and costumes that are specifically designed for creative play. When children dress up, it really helps them to play the part that they want to play. It helps to expand their creative little minds and keeps them entertained for hours on end.
Let me introduce you to Little Adventures who markets their little kid's dress-ups, clothing and costumes here in the USA and around the world. The company sells soft, washable, affordable dress ups. The company was started 15 years ago by two moms who were tired of itchy, scratchy dress ups that fell apart and were not washable.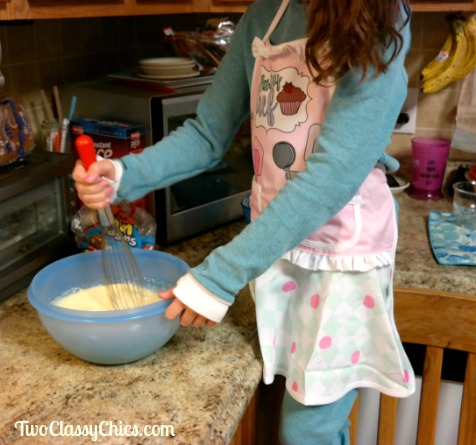 When you shop at Little Adventures you'll find Princess dresses & costumes, fairies & dance clothing, knights & dragons clothing, super hero cloaks for little boys, toys, accessories and more!
For this review feature we were sent a complimentary little girl's apron to check out for all of you. My little model and helper for this feature was my almost 8 year old granddaughter. The apron that we received is in the adorable Little Bakery Shop design.
The little girl's apron is made out of a durable polyester twill fabrication and has the cutest bakery shop design on the front. You'll find whisks, spatulas, spoons, etc. printed on the front along with 2 reach-in pockets. The apron ties around the neckline and around the waist.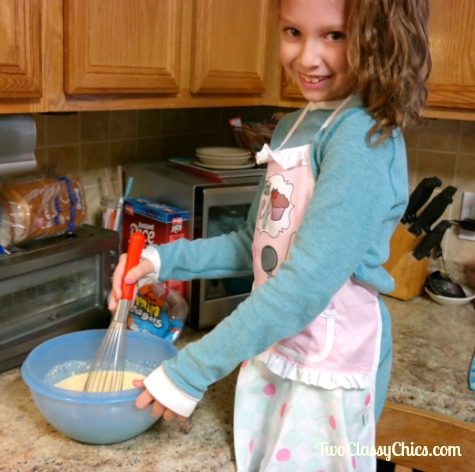 One of the great things about this girl's apron is that it's not too heavy nor too light. It's the perfect weight in regards to fabrication. Next, it washes up in your washing machine really nicely. We washed our's twice since receiving it and each time it comes out looking new!
Finally, the fit on this apron is incredible! I like that it doesn't come up too high on her neckline, but yet she gets great coverage through the front. The ties are long enough for us to tie-up easily and they're not too long where they drag on the floor. Just perfect!
As you can tell from my photographs, my granddaughter loves her new apron! Every time she comes over to my house we've been whipping up some kid-friendly recipes together. It's adorable and oh, so practical!
Head on over to Little Adventures online store and check out all of the great children's dress ups, clothing, accessories and costumes that they have to offer.
Reader's Discount: The readers of Two Classy Chics blog can get 15% off their purchase by using coupon code lapromo-tcc.
Giveaway: One lucky winner is going to win a child's apron. The winner can choose the design that they would like to receive.
Giveaway Details: This giveaway is open to residents of the US ONLY age 18 and over. Please read our Terms of Service & Disclaimer Policy before entering. This giveaway will close on April 3rd, 2017 at 11:59 pm EST time. No purchase necessary to enter or win.

Disclaimer: Shelly received a complimentary product as featured in this blog post. No monetary compensation was received. Shelly's thoughts and words are 100% her own unbiased opinion on the company & products being featured today. The Two Classy Chics are not responsible for prize shipment or fulfillment. This post may contain affiliate links. If you purchase an item through an affiliate link, we may receive a small commission which helps to support this site. Thanks!