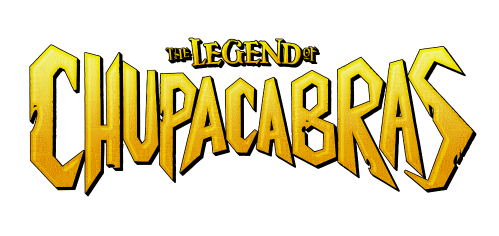 We get together with our grandchildren and godson twice a month for family movie nights and play dates. We do this is on a regular basis and it's nice to have this bonding time with the kids. When it comes to our family movie nights, we try to pick movies that will appeal to the entire family…like the one we're featuring on the blog today.
The Legend of Chupacabras is available on DVD, Digital HD and On Demand starting on March 7th, 2017. It's rated PG for the family and has an approximate runtime of 83 minutes.
PROGRAM DESCRIPTION: Uncover the truth behind one of the most popular Latin American folktales when the fun animated adventure, The Legend of Chupacabras, arrives on DVD, Digital HD and On Demand March 7 from Lionsgate. The film will also be available in its original Spanish-language version, La Leyenda del Chupacabras, on Digital HD and On Demand. A thrilling adventure unfolds when a group of magical friends embark on a journey to discover what lies beyond the mysteries of the mythical Chupacabra. Will the secrets of the fabled monster be revealed in this family-friendly exploration? The Legend of Chupacabras DVD includes both English and Spanish audio tracks and will be available for the suggested retail price of $19.98.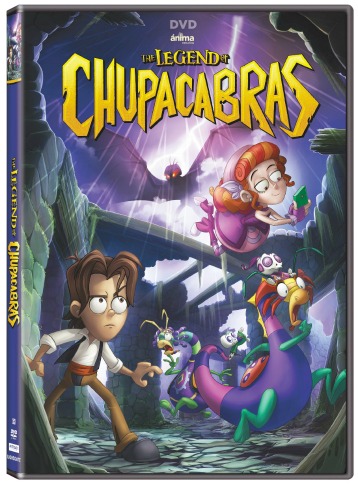 OFFICIAL SYNOPSIS: In the scary-fun tradition of Scooby Doo and Goosebumps comes this animated adventure about a heroic boy and some magical friends uncovering the mystery of a legendary monster. Some say it's terrifyingly real and others say it's an urban legend. But when a brave orphan boy named Leo, his magical imaginary friends, and a group of freedom fighters are imprisoned in a creepy monastery, they discover the truth behind the legend in this fun and thrill-filled animated adventure the whole family will enjoy.
Our Thoughts: The first thing I want to say about this children's movie is that it's really refreshing to see something that is not princess, prince or super-hero related. Seriously, we're bored with that theme! This movie does remind me a lot of those classic Scooby Doo episodes that I watched as a kid. The story line is really entertaining and keeps you guessing on what is going to happen from beginning to end. The animation and voice-over's are extremely well-done and had the entire family glued to the TV to see what was going to happen next.
During our little family viewing party, we had adults in their 40's and 50's watching it with a 2 year old, 7 year old and a 9 year old. All of us really enjoyed the movie, so it's really nice to find something different to watch that the entire family enjoyed. It's fast-paced, so you won't find yourself dozing off at all. It's a really nice movie!
On our rating scale, we're giving it 8 popcorn buckets out of 10 popcorn buckets on our entertainment rating scale. What a great DVD to pick up for your family movie nights, as birthday gifts or stuff them into those Easter baskets this spring!
* This post contains affiliate links. If you make a purchase, we may or may not receive a small commission which helps to support this site. Thank you!

Disclaimer: Shelly received complimentary product to feature in this blog post. Shelly did not receive any monetary compensation. Shelly's thoughts, opinions and words are 100% her own unbiased opinion. Your thoughts may differ.