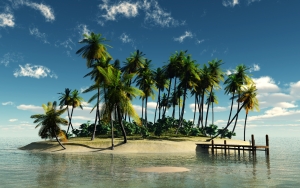 Going on a vacation can be a very big ordeal. There are a lot of moving parts that you will need to deal with in order to ensure that your trip goes off without a hitch. Therefore, you need to carefully think about all of the things you will need to do prior to leaving on your trip. The time you spend getting everything together before your trip will pay off down the road when you and your loved ones are having a relaxing vacation without any major problems to deal with. Here are a few useful tips for planning a vacation that you will always remember.
1. Is a visa required to travel to your desired destination?
There are many different requirements depending on where you plan on traveling. You will need to do some research to make sure that you can avoid being turned away at the immigration checkpoint. For example, are you going to a foreign country? If this is the case, do you need a visa to enter the country? Some countries like Canada, England and Singapore do not require citizens of the United States to have a visa in order to enter them. All you need to have is your passport. However, you will need to get a visa if you plan on enjoying some fun in the sun in a place like Brazil. This is because Brazil requires all American visitors to have a visa regardless of the length of their stay.
2. What type of vaccinations are required at your destination?
There are many diseases that you need to protect yourself against when you are traveling to different countries. In many cases, you will need to show proof that you have been vaccinated before you will be allowed to enter the country. You should find out exactly what vaccinations that your destination requires. For example, Americans traveling to Brazil are required to get a yellow fever vaccination in order to enter the country. People without proof of this vaccination will be turned away at immigration.
3. Do you have enough luggage to carry what you need?
Has it been many years since you have traveled? If so, you might need to upgrade your luggage. You need to be sure that the amount of luggage you have is sufficient to carry all of the things that you want to bring. Also, luggage gets subjected to a great deal of wear and tear when it is getting thrown around by baggage handlers at airports. Therefore, you should find a place where you can buy high end luggage online. Paying a bit more for your luggage would be a wise investment. This will help to prevent your luggage from breaking apart and being damaged while you are traveling. This would obviously be a disaster because you might lose some of your possessions.
4. Make your reservations long before you plan to go on your vacation.
You need to make sure that you have reservations for many things that you plan to see and do on your vacation. This will prevent the possibility of certain attractions being sold out. Are you planning on taking tours by bus or boat? Reservations should be made for these tours. This is especially important if you plan on taking your vacation in the middle of tourist season.
5. Try to bundle your plane tickets, hotel and rental car together.
Traveling can be expensive. This is why many people do anything they can to save a few bucks during their trip. One of the easiest things you can do is bundle some of your major expenses together. Many travel agencies will offer significant discounts to people who are willing to combine the cost of their rental car, hotel and plane tickets. You would be wise to investigate what types of deals are available to you if you bundle your expenses prior to your trip. You will be amazed by how much you can save. However, it should be noted that the time of year you decide to travel will have a major impact on the cost of these things. The prices go up during tourist season.