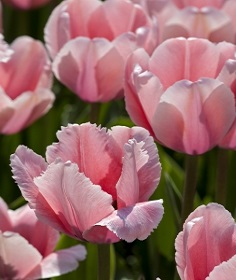 Welcome to the Friday ~ Week in Review post! I will be doing these posts every Friday to update you all on what happened throughout the week, so everyone can get caught up on the things they may of missed!
Quote of the Week: How others treat me is their path; how I react is mine. — Wayne Dyer
New Reviews & Giveaways: (all links are in the right side bar)
Waterproof LED Strip Lights
Norman Rockwell Adult Coloring Book
Waterbase Gel Memory Foam Bed Pillow by Mediflow
The Saturday Evening Post Adult Coloring Book
Product Reviews:
Moore's Marinades and Sauces
2 New Flavors of Coco-Roons
Artificial Plants and Trees
Environ Skincare Products for Women
Entertaining Cat Toys
Nail Polishes from Trust Fund Beauty
Travel: Amish Horse & Buggy in Lancaster County
Eco Bella Cosmetics for Women
Pure Organic Snack Products
General Topic and Recipe Posts:
Bailey's Applesauce Cake Recipe
Kids & Money: Tips for Setting Up an Allowance
Heart Healthy Homemade Juice Recipes
Transforming a Shed into a Hen House – Article
Fun Frugal Finds: Wicker & Rattan Storage Ottoman
White Chocolate Tiramisu Trifle Recipe
Everything You Need to Know about Planning a Vacation
Double Chocolate Nut Brownies Recipe
We are finally into the month of March and I'm ready to kiss winter goodbye on March 20th, the first day of spring. I guess I shouldn't complain too much, because so far this season we've only had a total of 6″ of snow. We typically have 20 to 40″ of snow on an average season. Plus, we hit temps in the 60's 6 times in February, in the 70's three times and one day we hit 82 degrees. Totally unheard of! January and February are the two coldest months out of the year.
Thank you for hanging out and reading the Two Classy Chics blog this past week. We hope everyone has a great weekend!