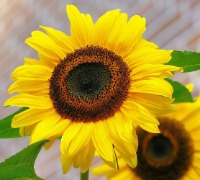 Welcome to the Friday ~ Week in Review post! I will be doing these posts every Friday to update you all on what happened throughout the week, so everyone can get caught up on the things they may of missed!
Quote of the Week: If you have integrity, nothing else matters. If you don't have integrity, nothing else matters. — Alan Simpson
New Reviews & Giveaways: (all links are in the right side bar)
Dress-up Child's Apron
Colgate Total Mouthwash
1-Month Subscription to Sticker Swaps
Date & Rosemary Chicken Jerky – The New Primal
Insulated Cooler Bag – The Wagon Store
Product Reviews:
The BEST Batteries from DORCY
cak Beverage Tumbler Cups
Solar Powered Spotlights and Landscape Lighting
General Topic and Recipe Posts:
Blue Frozen Lemonade Cocktail Recipe
5 Must-Haves to Ensure a Healthier Vacation While Traveling
Homemade Buttercream Frosting Recipe
Kid's Craft Project: Easter Egg Garden Rocks
Spring Cleaning Tips Using Citrus
St. Patrick's Day Party Cocktail Recipes
Travel Feature: Birdwatching at the Jersey Shore
Oatmeal & Blueberry Breakfast Bars Recipe
Happy St. Patrick's Day! We hope everyone experienced some Good Luck of the Irish this past week! This past week was a busy one. Both of my kids had check-up's this past week at the doctors and both are doing well. Mom has planned a special "memorial dinner" for the family to honor my great-great aunt who passed away 2 years ago. We all miss her!
We hope everyone has a really nice weekend.