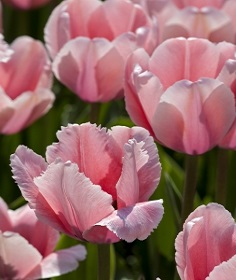 Welcome to the Friday ~ Week in Review post! I will be doing these posts every Friday to update you all on what happened throughout the week, so everyone can get caught up on the things they may of missed!
Quote of the Week: Wisdom is knowing what to do next; virtue is doing it. — David Star Jordan
New Reviews & Giveaways: (all links are in the right side bar)
Moisturizing Body Lotion by Zim's
Ice Age: The Great Egg-scapade Movie DVD
Grilled Cheese & Beer Cookbook
Baby Travel Bag & Bassinet by Bassibag
Product Reviews:
Spring Cleaning with Silicone Scrubbies
Motion Sensing Stick-On Lights by OxyLED
The Legend of Chupacabras – Family Movie Night
Kid's Crafts: Fairy Garden Stamp Set
Liquid Hand Soaps from Live Clean
Olive Moisturizing Body Lotion
Dorcy Batteries
Frownies Immune Shield – Beauty Feature
General Topic and Recipe Posts:
Beer Battered Onion Rings Recipe
Getting Kids Involved with Scrapbooking & Crafts
Sparkling Orange Party Cocktail Recipe
Choosing a Lawyer: What to Look for – Article
Vent: The Potato Chip Thief
7 Non-Clothing Baby Shower Gift Ideas
Old-Fashioned Blueberry Cobbler Recipe
Travel Feature: Visit to ZooAmerica in Hershey Pennsylvania
National Meatball Day March 9th
What You Need to Know About Natural Sunscreens
Southern Baked Corn Recipe
Today is Friday March 10th which means we're officially 10 days away until Spring has sprung! I'm looking forward to getting the kids outside more often, so they can burn off some of their pent-up energy. Just like most kids, my kids enjoy being outside and being active during the nice weather.
Now that Spring is almost here, what kind of springtime activities do you and your family enjoy? We enjoy visiting the zoo, taking walks in the park, taking the dog and the kids on walks through the neighborhood, visiting the playground and sitting outside with family & friends for cookouts and barbecues.