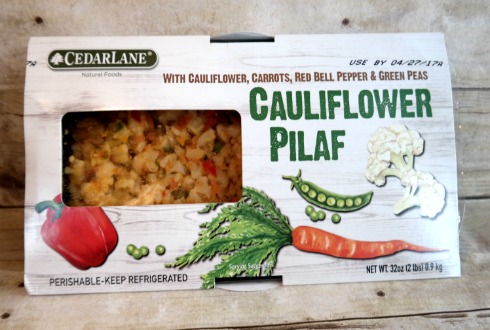 During the past 2 years I've had the opportunity to feature and review some wonderful all natural foods by CedarLane here on the TwoClassyChics blog. You can check out my review on the Egg White Omelettes and the Garden Vegetable Lasagna to learn more about those specific entrees.
Today's foodie feature is all about the Cauliflower Pilaf by CedarLane Natural Foods. If you're looking for a delicious side dish that only has 40 calories per serving, you're going to LOVE this one! Plus, it's vegan! If you're unfamiliar with the company CedarLane, they've been in business for over 30 years making award-winning all-natural foods!
The Cauliflower Pilaf features carrots, red bell peppers, green peas and onions that all come together on a bed of finely chopped cauliflower. You can serve it all on it's own or use it as a side dish to your main entree.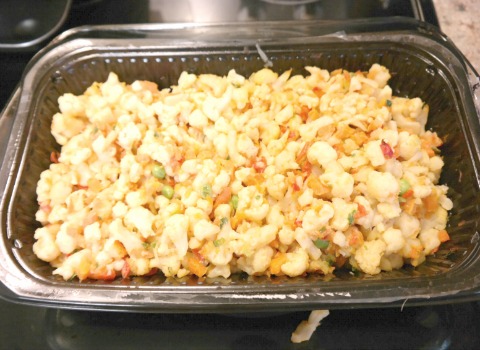 When it comes to preparation, you can prepare it one of two ways:
Microwave Oven: Takes less than 10 minutes.
Conventional Oven: Takes less than 25 minutes.
Since I was heating up my oven to make our main dish, I decided to prepare the Cauliflower Pilaf in my conventional oven following the instructions on the package. I have a brand new oven (2 months old) and I baked it at 350 degrees for 23 minutes and it was done. Once I removed it from the oven, I left it sit in the entree package for an additional 4-5 minutes before serving.
The first thing I want to state is that we are huge veggie eaters! We grow a lot of our own vegetables and veggies are always on my shopping list. Next, cauliflower is my husband's second favorite veggie (next to corn) and he's picky about his cauliflower. It has to be prepared and seasoned just right for him to eat it.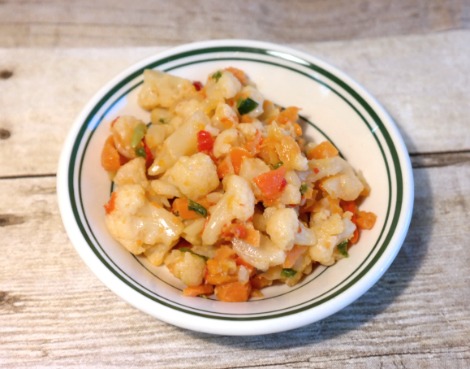 The night that I served the Cauliflower Pilaf I had 4 people at my dinner table with one of them being an 8 year old child. Everyone, including my little granddaughter loved the Cauliflower Pilaf and everyone had seconds! It was the perfect combination of veggies and seasonings which made for one perfect side dish. It was delicious, satisfying and very filling. If you love food flavored with garlic, you'll love this. If not, you'll want to avoid it since it does have a good robust garlic flavor to it.
We do a lot of traveling and in our travel trailer we have a stove-top and a microwave oven. Once these new (coming to a store near you soon) Cauliflower Pilaf's hit my local store, I'll be purchasing them and taking them on the road with us. Perfect for you to make at-home and perfect for those of us who travel too!
You can learn more about CedarLane Foods by visiting their website online. Looking to buy? You can use their store finder to locate products near you.

Disclaimer: Shelly received complimentary product to feature in this blog post. Shelly did not receive any monetary compensation. Shelly's thoughts, opinions and words are 100% her own unbiased opinion. Your thoughts may differ.