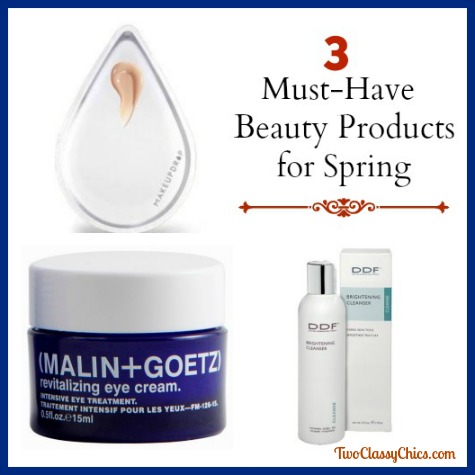 As the seasons change, so does my need for particular beauty products. During the springtime, my skin always seems to be dull, dry and blotchy in color. In addition, I like to go out a lot more since the weather is nice, which means I'm applying more makeup than usual which can lead to breakouts.
A few weeks ago I added some new products to my beauty routine and I'm excited to tell you about them today. Let's take a look at these 3 Must-Have Beauty Products for Spring.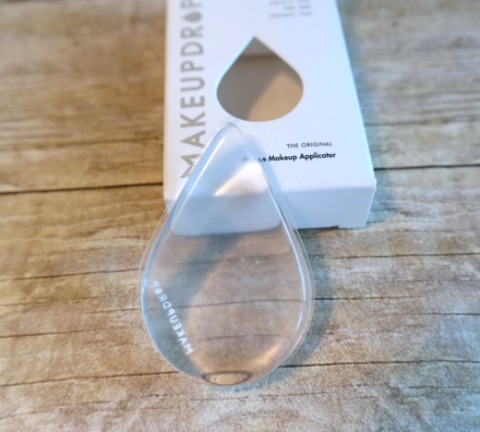 The Makeup Drop 
The Silicone Makeup Applicator was designed to completely eliminate wasted makeup. While sponge applicators soak up large amounts of makeup during application, the MakeupDrop™ perfectly applies and blends your foundation, blush, highlighter, and concealer without absorbing one drop! Only half the amount of product is needed as compared to a traditional sponge or brush applicator.
I'm guilty of being one of those diva's who always used a traditional makeup sponge to apply makeup. I was skeptical at how this silicone makeup applicator would work, but after one use, I was hooked! I really like using the MakeupDrop to apply liquid foundation onto my skin and it's fantastic for applying a creme or liquid concealer underneath your eyes. I have found that I get more even coverage and yes, I'm indeed using less product!
DDF Skincare Brightening Cleanser
A blend of six natural skin brighteners in a foaming glycolic and salicylic gel to help noticeably minimize uneven skin tone and target age spots. Excellent for face and body as part of an overall hyperpigmentation program. Also effective in helping minimize post blemish discoloration.
I'm 49 years old (shhhh, don't tell anyone) and like most women my age, I've noticed more & more age spots appearing on my face. In addition to the age spots, I've noticed uneven skin tone throughout my cheek area, under my eyes and on my forehead. I've been using the DDF Skincare Brightening Cleanser twice a day for the past 2 weeks, once in the morning and once at bedtime. I really like how this cleanser feels on my face and it does a really nice job at removing my makeup, leaving no sticky residue behind. I haven't noticed any decreases yet in the appearance of my age spots, but I have noticed that my skin tone looks more even. The redness on my forehead is gone and my cheek area looks more even. Yay!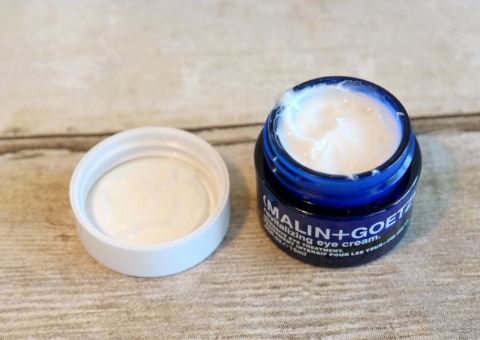 MALIN+GOETZ Revitalizing Eye Cream
Powered by marine algae and peptides, MALIN+GOETZ's luxe Revitalizing Eye Cream is a potent multitasker that addresses all major eye concerns, including fine lines and wrinkles, dark circles, puffiness, diminishing firmness and loss of radiance.
One of the things I love about the Malin+Goetz Revitalizing Eye Cream is that it's a light-weight formulation. It feels really light, smooth and silky when you apply it onto the skin. Since I've been using it, the area underneath my eyes looks a lot more moisturized and I swear…the darkness underneath my eyes has greatly improved too. Really excited to continue using this product to see what kind of results I get in a few more weeks.

Disclaimer: Shelly received complimentary products to feature in this blog post. Shelly did not receive any monetary compensation. Shelly's thoughts, opinions and words are 100% her own unbiased opinion. Your thoughts may differ. This feature may or may not contain affiliate links. If you make a purchase through an affiliate link, we may or may not make a small commission which helps to support this site.