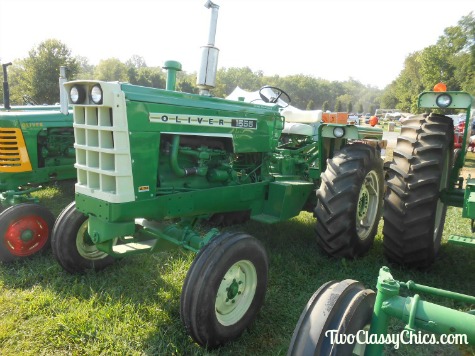 Every year when the vintage car shows and/or farm equipment shows roll around, the family gets together for a visit. I think it's fun to expose children to what things looked like back in the good old days, so that they can see with their own eyes how far we've come.
Back in the early Fall we took our two grandchildren to a local old Farm Equipment Show and had a great time! The kids got to see old tractors, lawn mowers and other items that used to be on farms from the 1940's thru the 1990's.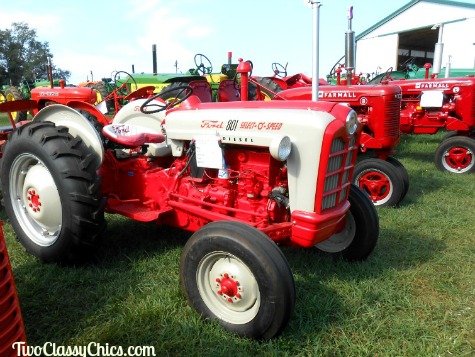 What's really cool is that they have some of the tractors and lawn mowers set up so that the kids can climb all over them and sit in the driver's seats. They also offer up tractor rides, lawn mower rides and the tractor-pulled hayride is a lot of fun too!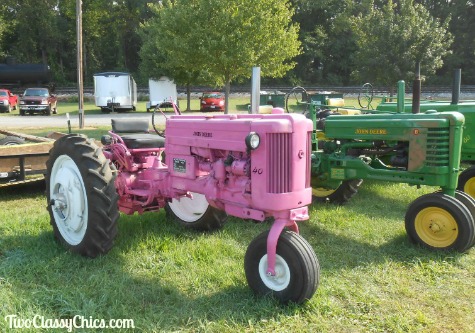 Pennsylvania is a big farming state! Once you are out of our major cities, you'll see hundreds upon hundreds of miles of farms! Some of these farms are more modern and other's are Amish farms that still don't use electricity or modern machinery at all.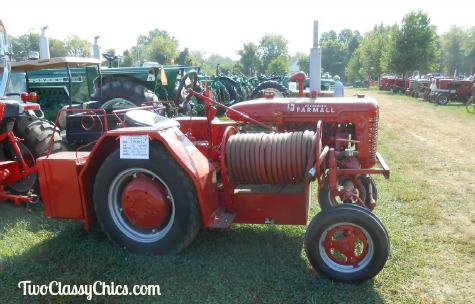 This particular expo was held at William's Grove in Dillsburg Pennsylvania, near Mechanicsburg. Admission was free, but you did have to pay a few dollars if you wanted to participate in some of the activities or if you wanted a ride on their vintage steam engine train.  They also had food vendor trucks (about 15 of them) set up on the property and a large flea market going on, so there was something to do for everyone who visited.
We had such a great time at this one, we're already planning to attend the spring show and the fall show in 2017. Do any of you enjoy attending local expos and shows like this?