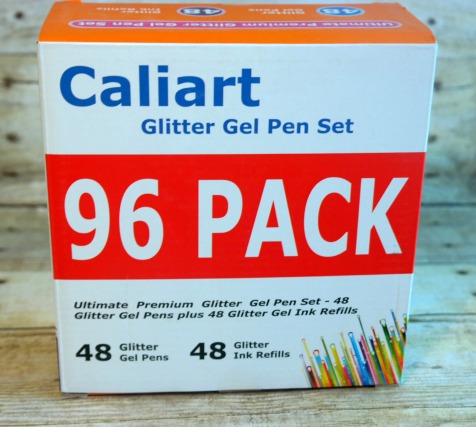 I've been enjoying various crafting mediums for the past 30 years and one of my favorite crafting mediums happens to be paper crafting. I enjoy scrapbooking, making my own greeting cards, bookmarks, paper collages and all sorts of other things. In addition, two years ago I jumped onto the adult coloring book craze too!
Over the past few months I've shared many adult coloring book, gel pens, colored pencil reviews, etc. with all of you. The majority of the gel ink pen reviews that I've shared with you had a mixture of various gel pen finishes, colors and textures in those particular sets. However, if you're looking for a set that contains ALL glitter colors & finishes, I have the perfect set for you!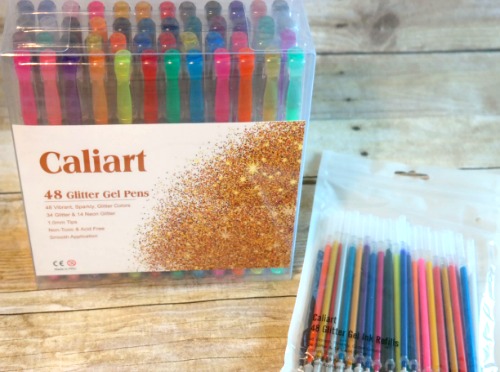 The Caliart Ultimate Premium Glitter Gel Pen Set contains 48 glitter gel pens and 48 matching glitter ink refills, for a total of 96 glitter gel pens! The color break down: 34 glitter and 14 glitter-neon, plus the refills. ALL of the pens in this particular set are GLITTER GEL PENS!
These pens feature 1.0MM tips, so that you can get into very small spaces and do very detailed drawing and designs. They're non-toxic and acid-free, safe to use with all of your different paper crafting projects, including adult coloring. They're ideal for drawing, writing, sketching, journaling, coloring, scrapbooking, cardmaking, doodling and more!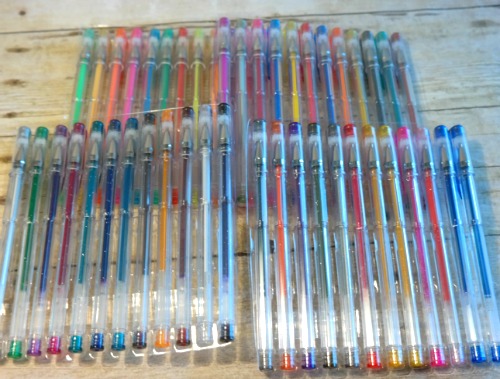 One of the things I love about this particular set is the smooth application that I get when using them. I get no skipping, no tearing of the paper and no ink globs left all over the place! The colors are vibrant and sparkly, thanks to the glitter finish. I also found that they're blendable and I can easily blend one color into another color if I do my blending and shading while the ink is wet. Please note, they dry pretty quickly, so if you're using them for blending and shading, do it right away before the ink dries.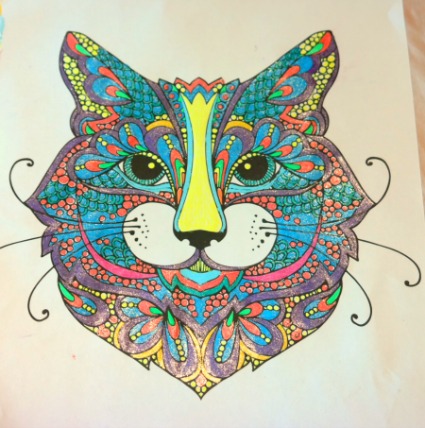 Even though the pens don't have comfort grips, I do find that they fit comfortably in my hands and are easy to hold. The colors in this particular set are beautiful and are colors that I use often…you don't get any weird colors that you'll rarely use….they are all popular colors!
I purchased this particular set from Amazon for a really great price. I like that I get 48 Premium Glitter Gel Pens in the set along with 48 matching color refills. Having the refills means they take up less storage space! Yay!
* This post contains affiliate links. If you make a purchase, we may or may not receive a small commission which helps to support this site. Thank you!

Disclosure: Shelly personally purchased the item she's featuring in this blog post today. She has no relationship with the company and did NOT receive any monetary compensation for this post. Shelly is simply sharing her opinion about the product that she purchased with all of her blog readers.