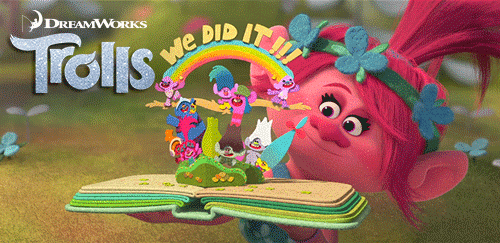 When my daughter was a teenager, she fell head-over-heels in love with the Trolls. For about 2 years, she collected anything & everything related to them, including hundreds of fuzzy-haired figures & dolls. Fast forward to 2017 and my daughter is once again loving the Trolls and sharing her love for them with her 2 small children.
Now you can join Princess Poppy and her less-than enthusiastic friend Branch as they embark on a journey to rescue their fellow Trolls from the terrifying Bergens. Justin Timberlake and Anna Kendrick bring the Trolls to life on Digital HD Tuesday, January 24th and Blu-ray and DVD, February 7th, 2017 from Twentieth Century Fox Home Entertainment.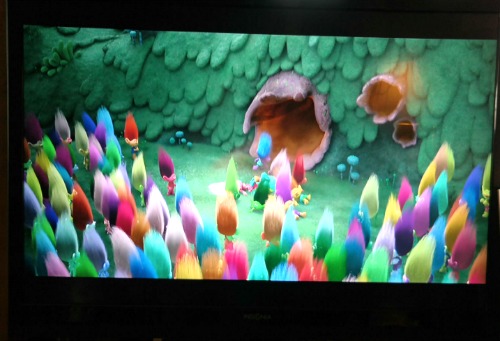 We were selected to host a family movie & craft day with all things related to those adorable Trolls! We received a complimentary copy of the movies, a box of craft supplies and then I hit the store for additional goodies for our family party! Here are a few of the craft projects that me & my little granddaughter completed.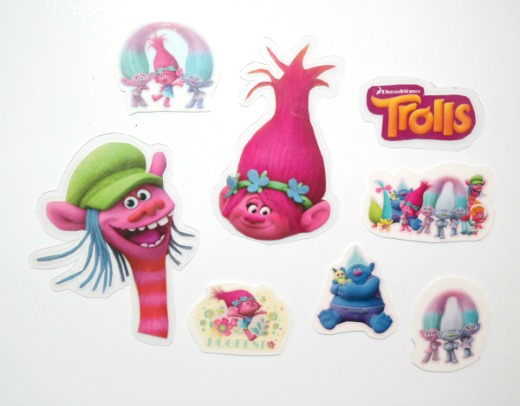 Dreamworks Trolls Theme'd Refrigerator Magnets
Laminating Machine with Supplies
Large Trolls Stickers and/or Cutouts
Roll of Self-Adhesive Magnet Strips
Scissors
We used a combination of stickers (mounted onto cardstock) and cutouts. You simple prepare your paper pieces and run them through your laminating machine per manufacturer's directions. Once they come out, let them cool to room temperature. Use scissors to cut them out and apply magnets onto the back. That's it…your magnets are done!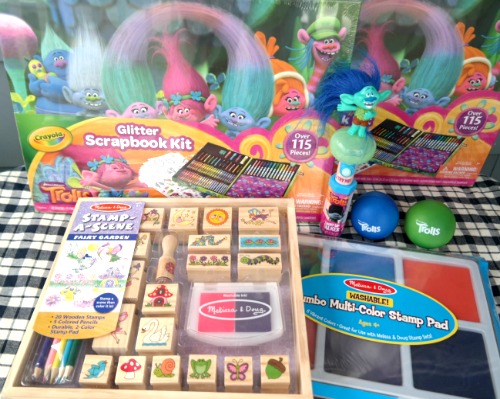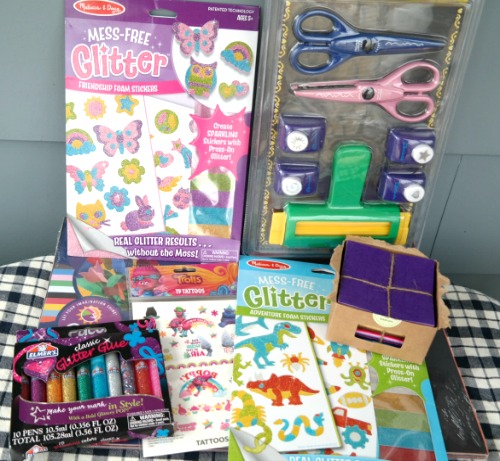 In our box of supplies that we received were two adorable Dreamworks Trolls Scrapbooking Kits. My almost 8 year old granddaughter loves to sit down & make scrapbooking pages with me and she's pretty darn good at it! Our craft supply box included scrapbooking kits, rubber stamps, ink pads, edged-scissors, glitter glues and all sorts of cool things!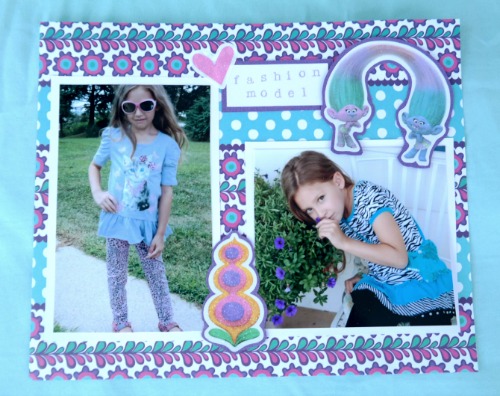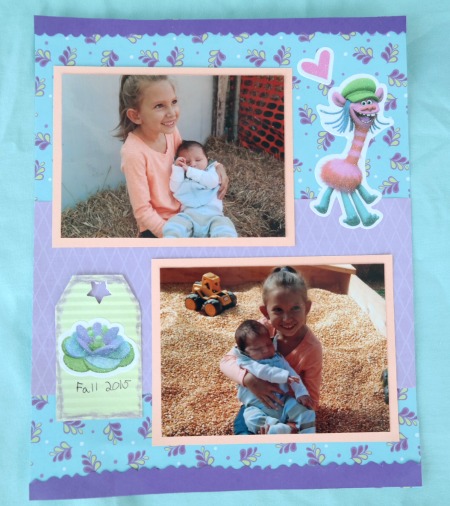 I sat down with the Princess and she got busy whipping up two scrapbooking pages in the 8″ by 11″ size. She selected which papers to use, her own color scheme, which photos, embellishments, etc. I just "assisted" her when she needed the help. I really LOVE the two pages that she made and they came out super nice! She was very proud of her work!
The majority of the items you see on her scrapbooking pages came in an adorable Trolls Scrapbooking Kit that we had received. A few smaller items she obtained from my scrapbooking stash. If you haven't introduced your child (especially a little girl) to scrapbooking yet, I highly recommend it!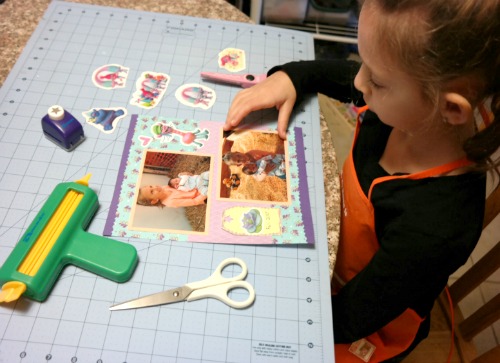 During our special day together we did sit down as a family to watch the Dreamworks Trolls movie. One of the things that really impressed me is that the Trolls got a modern-day update and look totally adorable & cute. Some of the ones back in the 1980's looked scary to me, but the ones in the movie are super-cute!
The story line is very entertaining and will have your child glued to the TV screen watching it. I caught my 8 year old granddaughter singing along and my 17 month old grandson humming & dancing. Yes, even my little grandson enjoyed the movie too! Oh, I have a secret, I think my husband enjoyed the movie even more than the kids!!!
Hosting your own Trolls theme'd party? What about a Trolls theme'd Birthday party for that little one in your life? If so, check out this adorable Trolls Birthday Cake that we had at my granddaughter's 8th Birthday party! Everyone loved it!

Disclaimer: Shelly received a complimentary product as featured in this blog post. No monetary compensation was received. Shelly's thoughts and words are 100% her own unbiased opinion on the company & products being featured today. The Two Classy Chics are not responsible for prize shipment or fulfillment. This post may contain affiliate links. If you purchase an item through an affiliate link, we may receive a small commission which helps to support this site.