I've got spring fever and I'm really excited that spring is almost here! It's time to get out my spring fashions and update my beauty products for the season. I'm ready for the sunshine, warmer temperature and I'm definitely ready to spend more time outdoors.
When it comes to getting things ready for the spring season, don't forget to update your beauty products! I always update my skincare, body care and makeup to fit with the season.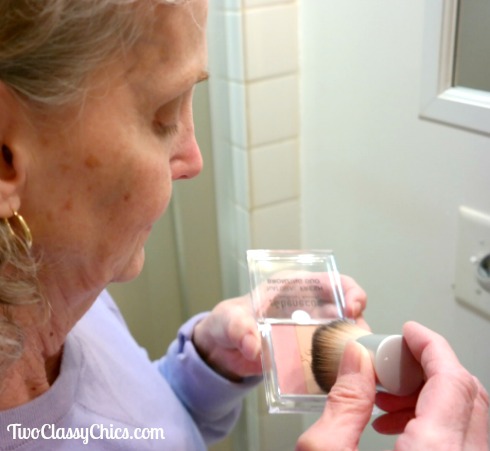 Unhappy with your current cosmetics? Now is the time to make the switch to natural makeup with Benecos! This certified natural and organic makeup line is fun, young and trendy – minus the dent in your wallet! Not only is True Natural the official North American representative for Germany's fastest growing organic cosmetic brand, the collection has a wide range of modern colors from lipsticks to nail polish for any occasion.
For this beauty feature I received 6 complimentary makeup products to try out for all of you. Once they arrived, my mom and I were like little girls in a candy store playing with our new goodies! Here's some information about them.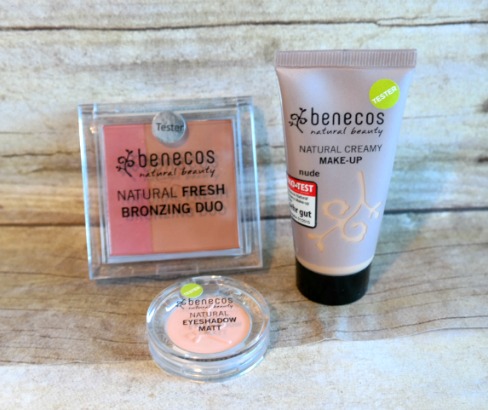 Natural Light Fluid Foundation: A light and effective makeup foundation, this fine liquid will give subtle and delicate coverage for your face. Available in three luxurious colors (dune, sahara and mocca), your skin will glow with a silky, shimmering finish.
Natural Eyeshadows: With unlimited breathtaking looks, you can choose from the magical Mono Eyeshadow colors, or for an unforgettable style, the Natural Quattro Eyeshadows. The new Quattro, "Smokey Eyes," has four elegant shades of grey for any occasion.
Natural Fresh Bronzing Duo: A silky bronzer with a powder blush combination in warm rose & light brown with light-reflecting color pigments for a wonderful "sunny glow-effect". Ideal products for contouring your face.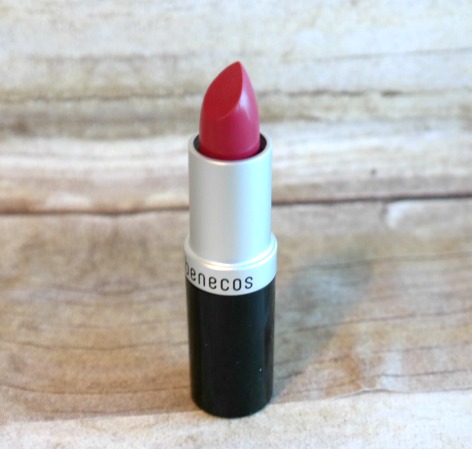 Natural Lipsticks: From "Poppy Red" to "First Love," we've fallen in love with all the high-quality ingredients such as avocado oil and babassu oil that will leave your lips feeling soft and seductive.
Natural Vegan Mascara: in Magic Black. This mascara is all-natural and volumizes, lengthens and defines your lashes. The mascara is formulated to be healthy & safe, so they are silicone-free and not waterproof.
Natural Eyebrow Designer: This all-natural product for eyebrows is really easy-to-use with the included brush applicator. Formulated with organic Jojoba and available in 3 shades: Blonde, Gentle Brown and Brown.
As I previously stated, my mother and I were like two little girls in a candy store once our packaged arrived. I really loved the light fluid foundation which felt silky, smooth and airy on my skin. It didn't feel heavy and cakey like traditional foundations. My mom really LOVED the bronzing duo compact which included the bronzing powder and blush. She likes applying it via a Kabuki brush onto her skin. I have to admit, once applied, my mom looked like the sun had just kissed her skin! Glowing!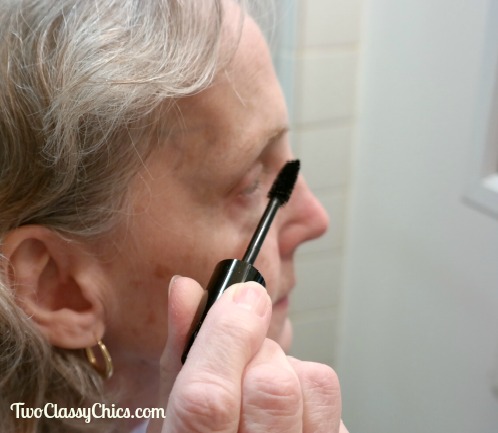 We received the Natural EyeShadow MATT in Frozen Yogurt (shade) and if you're looking for a really natural-looking shade that gives you good coverage, this shade is for you! My mom was all over the natural lipstick in the watermelon shade since she's a heavy lipstick wearer. I'm a lip gloss girl, so this lipstick quickly became her favorite product! My favorite item out of the entire bunch was the natural vegan volumizing mascara! I love that the mascara uses a straight (not curved) application brush and I got extremely good coverage with it. For my daytime look…I applied one coat and for my going out on the town look…I applied two. My lashes appeared thicker, longer and I loved that I experienced no clumping! Yay!
** Thanks Mom for Modeling for Me!!!
You can learn more about the Benecos makeup line by visiting True Natural online. We were both extremely impressed with the quality of these cosmetic products, their ease-of-use and the shades that we received for the review were universal. Fun stuff!

Disclaimer: Shelly received complimentary product to feature in this blog post. Shelly did not receive any monetary compensation. Shelly's thoughts, opinions and words are 100% her own unbiased opinion. Your thoughts may differ.