Do you have wee-ones who enjoy watching the hit children's television show called Daniel the Tiger on PBS? My 17 month old great-grandson really enjoys Daniel the Tiger and it's one his favorite TV shows to watch. As a great-grandparent, I appreciate all of the quality children's TV programming that PBS has to offer and has offered to all of our children over the years.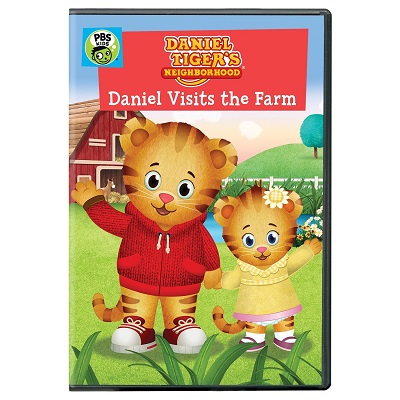 On March 14th, 2017 the brand new Daniel Tiger's Neighborhood: "DANIEL VISITS THE FARM," DVD will be available for purchase. I think its a great children's DVD and would make the perfect Easter Basket filler!
In this new collection, Daniel rides a horse for the first time with encouragement from Dad Tiger, helps his sister Margaret feed adorable ducks, and plays "farm" with O the Owl. Viewers will have fun with Daniel Tiger as he learns how to help others, conquers his fears, and much more!
"DANIEL VISITS THE FARM" will be available on DVD March 14, 2017. The DVD has a run time of approximately 60 minutes and an SRP of $6.99. The stories included on this DVD are below. Episodes of DANIEL TIGER'S NEIGHBORHOOD are also available for digital download.
"Daniel and Margaret Visit the Farm"
Daniel heads to the Neighborhood Farm where Chrissie is riding a horse. When Chrissie encourages Daniel to take a turn, Daniel is nervous about riding a horse for the very first time. He soon learns that having a friendly hand to hold can help you face your fears!
"Clean Up Time"
Daniel and O the Owl are playing "farm" at Daniel's house. They are having a lot of fun, but are making quite a mess! After losing his watch in a messy room, Daniel realizes that cleaning up and putting his toys away will help him find it.
"Daniel Uses His Words"
Daniel is playing "farm" today, but when Mom Tiger is cleaning up, she accidentally ruins Daniel's game. Grr! Mom teaches Daniel to express his feelings so she can understand why he is upset. Once Daniel uses his words, Mom helps him rebuild his farm.
"Margaret's Bathtime"
Daniel is at home playing with his toy horse when Mom asks him to help her give Margaret a bath. Reluctant at first, Daniel eventually realizes how proud and good it makes him feel to take care of his little sister.
The first TV series inspired by the iconic, award-winning MISTER ROGERS' NEIGHBORHOOD, DANIEL TIGER'S NEIGHBORHOOD stars 4-year-old Daniel Tiger, son of the original program's Daniel Striped Tiger, who invites young viewers into his world, giving them a kid's-eye view of his life. One of the key ingredients that makes the series a standout is its groundbreaking use of catchy musical strategies, grounded in Fred Rogers' landmark social-emotional curriculum, that reinforce each theme and that preschoolers and parents both sing – and use – together in their daily lives. DANIEL TIGER'S NEIGHBORHOOD, which debuted in September 2012, airs daily on PBS KIDS (check local listings).
* This post contains affiliate links. If you make a purchase, we may or may not receive a small commission which helps to support this site. Thank you!
Giveaway: One lucky winner is going to win the brand new Daniel Visits the Farm Children's DVD! Good Luck!
Giveaway Details: This giveaway is open to residents of the US ONLY age 18 and over. Please read our Terms of Service & Disclaimer Policy before entering. This giveaway will close on March 8th, 2017 at 11:59 pm EST time. No purchase necessary to enter or win.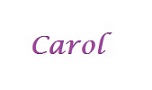 Disclaimer: This is a courtesy post. No product or monetary compensation was received. The Classy Chics are not responsible for prize shipment. Please read all rules & guidelines before entering the giveaway.