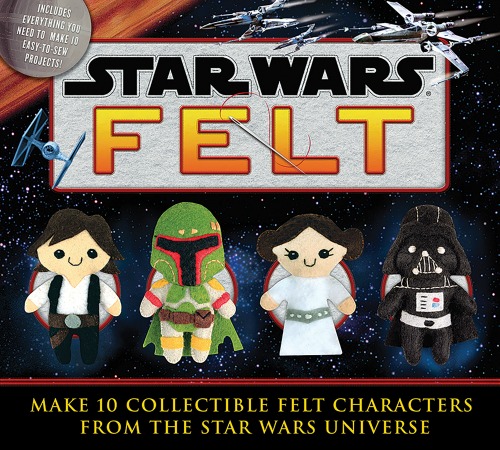 If you've been following this blog for the past few years, you'll already know that I love to craft! I enjoy all kinds of different crafting mediums and really enjoy scrapbooking, cardmaking, crochet, cross-stitch and felting. While I do many different mediums, those tend to be some of my favorites.
Recently I received the Star Wars Felt Craft Kit which will make 10 collectible felt characters from the Star Wars universe. My husband is a HUGE Star Wars fan and has been collecting Star Wars items since he was a kid. I would estimate that he has a minimum of 500 items in our home that he's collected over the years.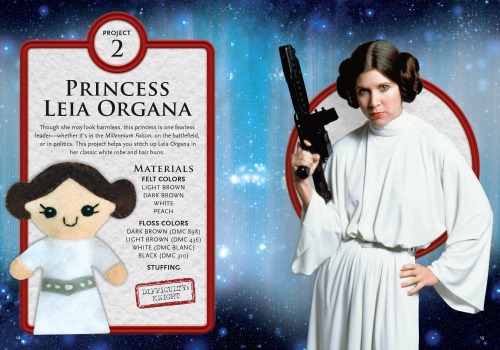 This Star Wars Felt Kit comes with everything you need to create your favorite Star Wars characters, from Princess Leia and Chewbacca to Darth Vader and Boba Fett.
The kit includes an illustrated instruction book with easy-to-follow steps for 10 projects, as well as how-to's for basic embroidery stitches, die-cut templates, and the materials to make adorable felt versions of Luke Skywalker, Princess Leia Organa, Han Solo, Wicket the Ewok, Yoda, Chewbacca, Darth Vader, C-3PO, R2-D2 and Boba Fett.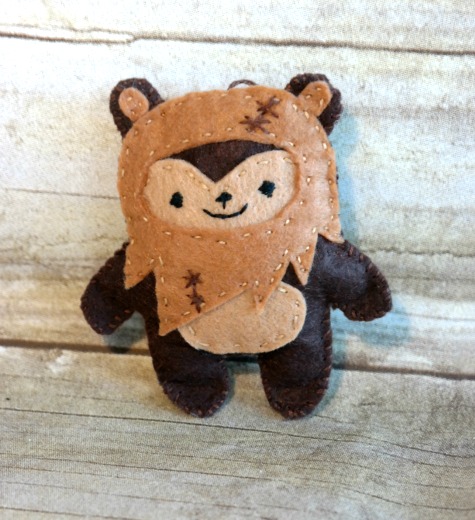 Inside the kit you'll find a 48-page instruction book, die-cut templates for 10 projects, 11 sheets of felt, embroidery needle, 9 colors of embroidery floss and stuffing. You'll need to supply your own scissors.
I think this craft kit is fantastic! I love that everything I need to get started is in the kit. In addition, once you use up the supplies, you can buy more supplies and still use the patterns/templates in the instruction book to make more characters. Everything is laid out in very easy-to-understand format and I think that just about any crafter could make these.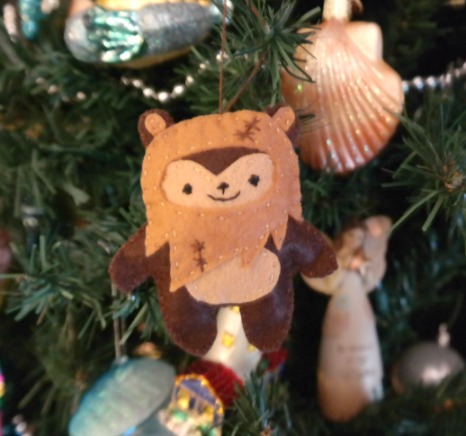 These characters work up super quickly. The first one that I made was the Ewok and even with all of the hand sewing & embroidery stitches, I had him completed within 2 hours. We like to decorate one of our smaller Christmas Trees with Star Wars ornaments, so I'm adding a hanging string to each of the Star Wars characters and turning them into ornaments. Super Cute!
The Star Wars Felt Character Craft Kit is by ThunderBayBooks and you can check out their website for additional books and craft kits that they offer. Love Star Wars? They offer a crochet kit too!
* This post contains affiliate links. If you make a purchase, we may or may not receive a small commission which helps to support this site. Thank you!

Disclaimer: Shelly H. received a complimentary product to feature & review on this blog. No monetary compensation was received. Shelly's thoughts, opinions and words about the product are 100% her own, unbiased opinion. Please read our Terms of Service & Disclaimer Policy before entering our giveaways. Thanks!