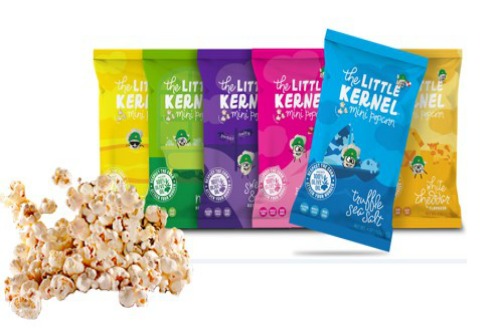 How many of you enjoy snacking on popcorn? Here in our home, it's one of my family's favorite go-to snacks! If you walked into my pantry, you would see at least 5 different types of popcorn sitting on my shelves. I'm always stocked on various popcorn snacks!
Recently we had the opportunity to try out a brand that we had never heard of until this review. Let me introduce you to The Little Kernel Mini Popcorn and to three delicious varieties of their popcorn snacks!
The Little Kernel is the perfect healthy snack with a unique, hulless, "miniature kernel." Popped in 100% pure olive oil, each kernel is gluten-free, non-GMO, dairy-free, kosher and certified whole grain.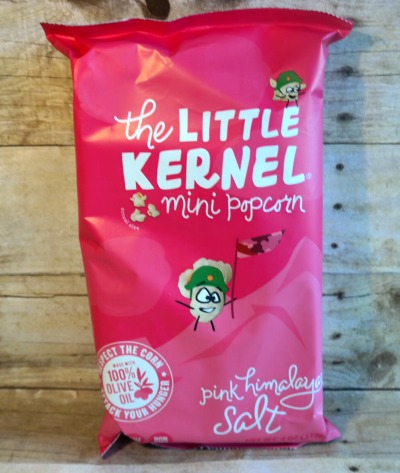 Even better, The Little Kernel comes in six delicious flavors, including:
Truffle Sea Salt
Sweet & Salty
Pink Himalayan Salt
White Cheddar
Butter
Naked (No Salt Added)
For this foodie snack feature, we received three different flavors to try out for all of you. We received the: Pink Himalayan Salt, Sweet & Salty Kettle and Truffle Sea Salt.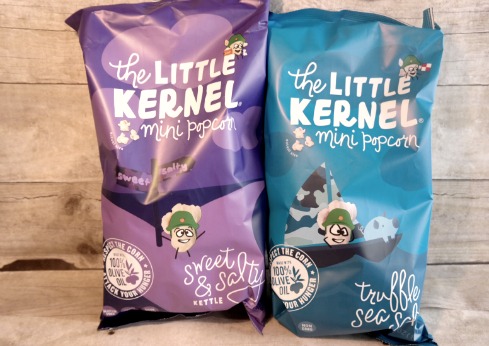 We recently took a 4 day road trip down to Gettysburg and took our new popcorn snacks along with us. Each bag has a net wt. of 4 oz., with each serving size being 1 oz., 4 servings per bag. If you're watching your calories, each serving is approximately 150 calories.
During our weekend getaway, hubby and I had the opportunity to try out all three of the flavors. If you're a classic popcorn fan, you're going to LOVE the Sweet & Salty. If you love popcorn with a little twist, you're going to LOVE the Pink Himalayan Salt & the Truffle Sea Salt. If I'm going to be 100% honest with all of you…we LOVED LOVED LOVED all three! Seriously, I would and I will buy all three of these flavors! It's really hard to eat just one serving at a time, Yes…they're that good! Oh my gosh…finger-licking good!
The Little Kernel popcorn is available at various retailers across the nation. Luckily for me, both of my local grocery stores carry them. You can use the store locator on their website to find a location near you.

Disclaimer: Shelly H. received a complimentary product to feature & review on this blog. No monetary compensation was received. Shelly's thoughts, opinions and words about the product are 100% her own, unbiased opinion. Please read our Terms of Service & Disclaimer Policy before entering our giveaways. Thanks!