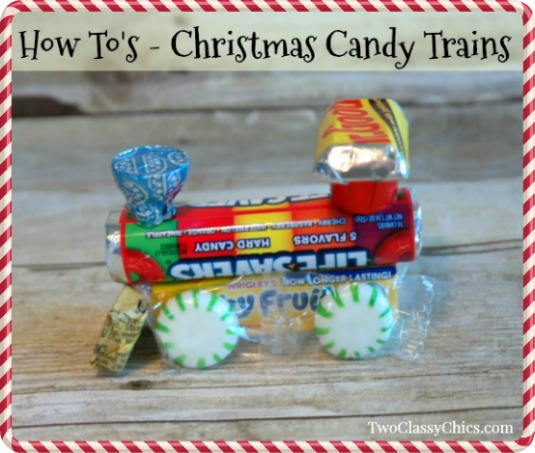 One of the things I enjoy doing during the holiday season is sitting down to make a wide variety of crafts. Some of these crafts are things I use to decorate my own home, some are items I whip up to give away and other's I'll make and donate to charity. Crafting…I just love it and I've been a crafter for 30 years!
Last weekend the family got together and we sat down to make some Christmas crafts. One of the things we made were these candy trains which are super easy to make! You can whip them up really quickly and use them as package toppers, edible tree ornaments or just give them out to all of your family and friends. Since the Princess is in Girl Scouts (a Brownie), we made up 22 of them for her Girl Scout Troop.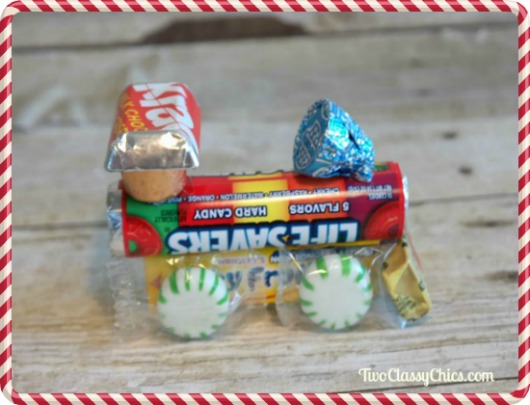 Christmas Crafts: Easy-to-Make Candy Trains
(supplies list is per train)
1 pack of gum (stick variety)
1 roll of LifeSavers
4 hard peppermint candies
1 ROLO chocolate candy
1 Hershey's Kiss
1 Hershey's Miniature Chocolate Bar
1 Mary Jane candy
Large Glue Dots
Tips: You can buy a lot of the candies used by shopping at your local Dollar Store and buy them in big bags to save money. You'll find the package of large-sized Glue Dots in the Scrapbooking area at your local craft supply store. If you want to turn them into package toppers or ornaments, you'll need a roll of satin ribbon or hanging string. When purchasing candies, ONLY purchase the ones that are individually wrapped.
Assembly: Place three large glue dots on one side of the pack of gum, adhere the roll of LifeSavers to that pack of gum. Use one glue dot to adhere a peppermint candy (used as the train's wheels) to each side of the pack of gum, for a total of four wheels. Use 1-2 large glue dots to adhere the Mary Jane candy to the front of the train and onto the pack of gum. Use a glue dot to place the ROLO candy (upside down) onto the top of your train (near the back), a glue dot to adhere the Hershey's Kiss (upside down) towards the front of the train and the last glue dot to adhere the Hershey's miniature chocolate bar on top of the ROLO candy. View the included photographs with this post for placement of each item.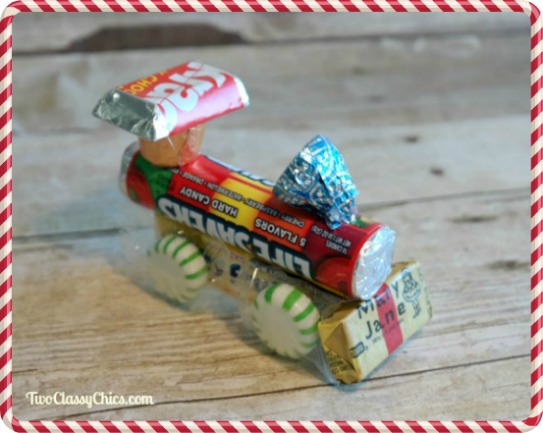 When this type of foodie craft started becoming popular in the late 1980's and 1990's many people were using Hot Glue and Hot Glue Guns to adhere the candies. However, I DO NOT RECOMMEND that, since people will want to take apart the trains and eat the candies! I recommend using the Glue Dots and make sure you use individually-wrapped candies, so that the glue NEVER touches the candy. Enjoy!
* This post contains affiliate links. If you make a purchase, we may or may not receive a small commission which helps to support this site. Thank you!