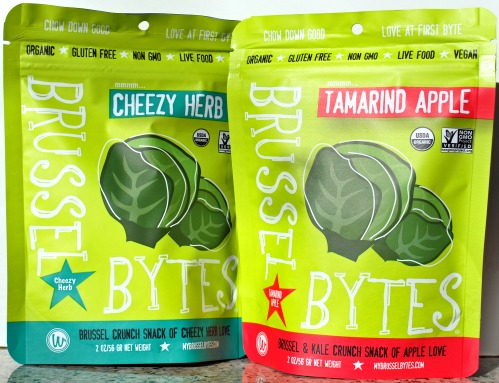 Brussel Bytes are a vegetable-based snack from Wonderfully Raw Gourmet Delights, the same company that makes Coco-Roons, which I had the pleasure of reviewing earlier this year. With Brussel Bytes, they've created nutritious crunchy snacks that will definitely appeal to veggie lovers.
Brussel Bytes are available in three varieties: Cheezy Herb, Tamarind Apple, and Chili Pumpkin Seed. For my review, I received a bag of Cheezy Herb and a bag of Tamarind Apple, and I found both to be tasty (more on that below). The main ingredients of both are organic brussel sprouts, cashews, kale, and carrots. Because they are dehydrated rather than baked or fried, they fit perfectly with Wonderfully Raw's raw-food origins. In addition, they're non-GMO verified, vegan, certified organic, and contain no preservatives, stabilizers, or artificial flavors. They're also naturally gluten-free.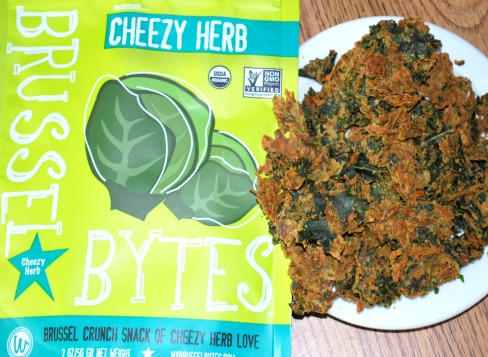 The 2-ounce packages are resealable, and the suggested serving size is two per package. That seems reasonable to me; between the satisfying crunch and the robust flavor, I wasn't tempted to eat an entire package at one sitting. I was pleased to find that a half-package serving supplies 60% of the recommended percent daily value of Vitamin A and a whopping 90% of Vitamin C. Not too shabby!
Let me tell you a little bit about Wonderfully Raw, the company behind Brussel Bytes. Mother and son duo Sequoia Cheney and Eric Hara have developed their brand to include four lines of whole, organic snacks to cover any craving, from sweet to salty to crunchy to chewy. They and their small team manufacture their products in a wind-powered facility. Their values are as follows: Use Less (only select, pure ingredients), Serve Others (employees, customers, and suppliers alike), Do Less (minimal processing), Care More (have a positive impact through good citizenship), and Be Our Best (continually strive to be and do better). I was impressed by this statement from their website: "We are inspired to create snacks that bring joy to the body, mind, and soul."
But did I like the Brussel Bytes? Yes I did! My first couple of bites, I wasn't quite sure. Then I ate another piece. And another. Not just to test them for this review, but because I wanted more. The crunch factor is high, and that's a score for me. I wondered how the Cheezy Herb could taste, well, cheesy, without any cheese, and I learned that the secret is the cashews and nutritional yeast. Although the Tamarind Apple doesn't taste strongly of either tamarind or apple, it's good, a bit sweeter than the Cheezy Herb, with slightly less edge to the flavor. I think it's safe to say that if you like green vegetables such as brussel sprouts and kale, you'll like Brussel Bytes.
The biggest downside I could find is the price. At $5.99 for a 2-ounce bag, it's not cheap. But if you're in the market for a healthful, high-end vegan snack, Brussel Bytes might be just what you're looking for. Find out more at Wonderfully Raw's website, and use their store locator to find a retail location near you that carries their products.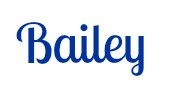 Disclaimer: A. Bailey received a complimentary product for review purposes & feature on The Classy Chics blog. No monetary compensation was received. A. Bailey's thoughts, opinions and words are 100% her own. Your thoughts may differ.