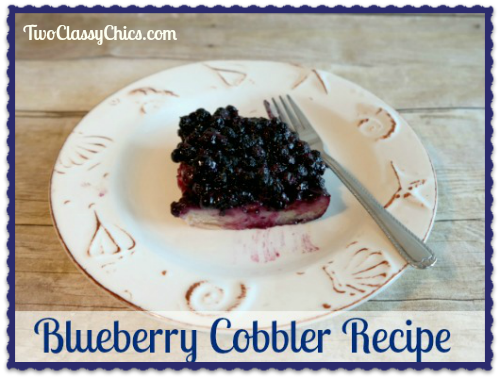 The holiday are quickly approaching and every year I get busy with my baking. I love to make homemade treats to give away to the employees in my husband's office, to my neighbors, family and friends. Foodie gifts are always appreciated during this time of the year.
When it comes to using frozen blueberries in the recipes that I make, I prefer using Wyman's of Maine Frozen Wild Blueberries. These delicious blueberries are frozen at the peek of ripeness. They are large blueberries that are plump, juicy and flavorful. I love using them to make homemade blueberry bread, muffins, pie, cobblers and often times I toss them into my blender when I make blueberry smoothies.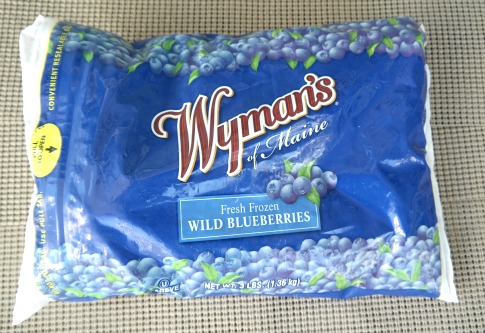 This time around I decided to whip up some homemade blueberry cobbler for the holidays. This dessert is super easy to make and can be served with some vanilla bean ice cream or frozen whipped topping on the top. Hubby enjoys it in a bowl with fresh milk. If you want to make this as a foodie holiday gift, you can buy an inexpensive 8″ by 8″ baking dish, make the cobbler in the baking dish and give it as a holiday gift.
Homemade Blueberry Cobbler Recipe
1/2 cup butter, melted
1 cup all-purpose flour
1 cup granulated sugar
1 cup milk
3 cups frozen Wyman's of Maine Wild Blueberries, partially thawed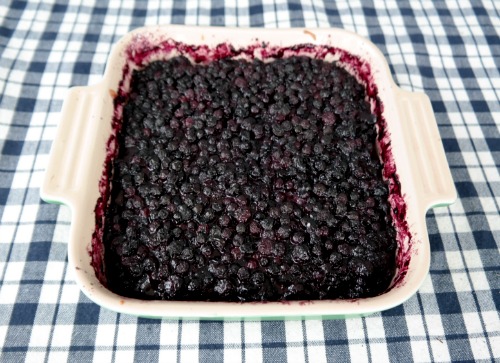 Preheat oven to 350 degrees F.
Melt butter in a glass measuring cup in your microwave for 10-15 seconds. Remove and pour the melted butter into your 8″ by 8″ baking dish.
In a large mixing bowl combine together the all-purpose flour, granulated sugar and milk. Your batter should be smooth with just a tad bit of lumps. It shouldn't be overly-runny. If so, add a little bit more flour. Once batter has been combined, pour the entire bowl of batter into the baking dish on top of the melted butter. Do NOT stir. Pour the partially thawed Wyman's of Maine Wild Blueberries on top of the batter.
Place baking dish into a 350 degree F preheated oven. Bake for 45 to 55 minutes or until done. Remove and let cool in the baking dish. Refrigerate once cool and ready to serve.

Disclaimer: Shelly received a complimentary product as featured in this blog post. No monetary compensation was received. Shelly's thoughts and words are 100% her own unbiased opinion on the company & products being featured today.