Can you believe that Christmas 2016 is only a few days away? One of the things I enjoy during this time of the year, is going out to visit with friends & family, and attending festive holiday parties. It's definitely the party season and to help get you going, we're sharing with you three easy-to-make cocktail recipes courtesy of Sparkling ICE. These would be great served alongside a fresh fruit and cheese platter for sure! Oh yeah, don't forget to serve some decadent chocolates and mint truffles with them too!
3 Cocktail Recipes for Holiday Parties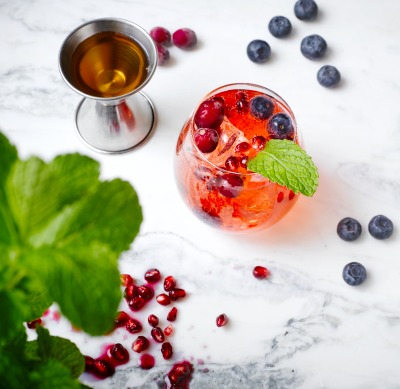 Wine Supercooler Cocktail Recipe
1 Part Reisling
1 Part Sparkling Ice Pomegranate Blueberry
Pomegranate Seeds
Cranberries
Teaspoon Agave
Mint
Mix all in a pitcher, pour into wine glasses, and add a mint leaf garnish.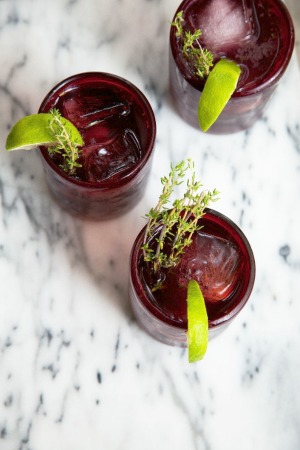 Gin + Jam Cocktail Recipe
1 oz gin
1 tbsp grape jam
6 oz Sparkling Ice Grape Raspberry
1 thyme sprig, for garnish
Combine gin and jam in glass and stir well. Add Sparkling Ice Grape Raspberry and stir lightly, garnish with a thyme sprig and serve.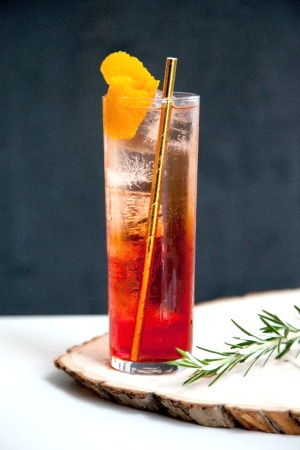 Cranberry Aperol Spritzer Recipe
2 oz Aperol
2 oz cranberry juice
4 oz Sparkling Ice Essence of Tangerine
Orange peel for garnish
Combine Aperol and cranberry juice in an ice filled glass, top with Tangerine Sparkling Ice. Stir gently and garnish with an orange peel.
* This post contains affiliate links. If you make a purchase, we may or may not receive a small commission which helps to support this site. Thank you!