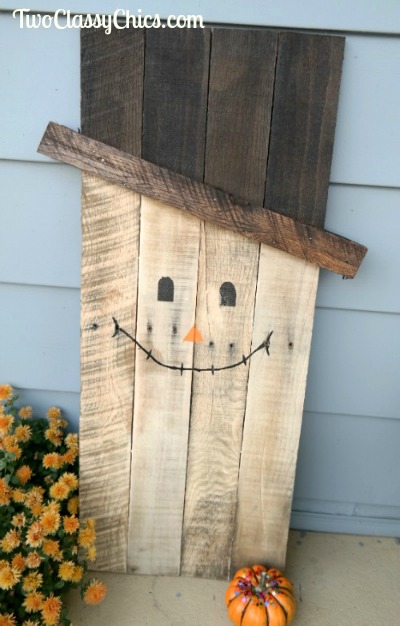 How many of you love to get crafty during the holiday season? In all honesty, I craft all year long, but I really ramp-up my crafting projects during the fall and holiday season. During this time of the year I like to make new decor items for my home and I love to whip up some crafty gifts for family and friends.
This year one of my go-to crafting items are the new Sharpie Extreme Permanent Markers. The Sharpie Extreme Permanent Markers deliver bold colors on a variety of surfaces, and even resist fading when exposed to extreme conditions like UV rays, rain, snow and mud, making the markers a durable tool for both indoor and outdoor crafts. From customized wrappings and personalized ceramic mugs to creative glass ornaments or a special cookie plate for Santa, there's no end to the fun holiday projects you can create!
Just recently my husband and I found some cool ideas over on Pinterest to make a wooden Reversible Scarecrow and Snowman out of recycled wood from a pallet. You'll find a ton of free how-to's online on how to make them, so I won't repeat those instructions here. If you interested in making them, you can find all kinds of patterns and ideas on how to do it HERE.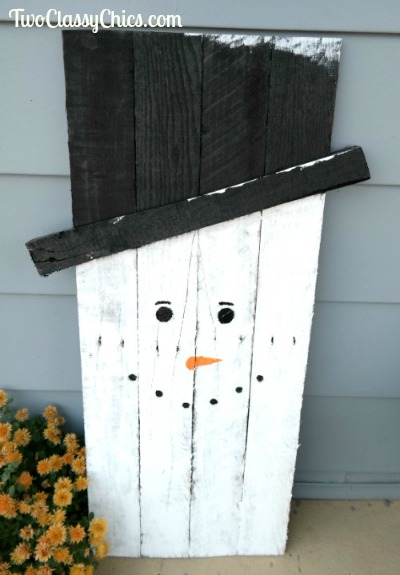 Since we aren't too fabulous in the painting & art department, we decided to use the Sharpie Extreme Black Permanent Marker to draw (paint on) our snowman's facial features. Trust me, we found it a lot easier to use the Sharpie, than to hand-paint on those facial features! We kept it simple and use the marker to do his eyes, eyebrows and "coal" mouth. On the Scarecrow we used that same Sharpie Extreme Black Permanent Marker to do his facial features too!
What's really cool is that the Sharpie Extreme Permanent Markers are your go-to markers when making crafts for outdoor items that will be exposed to the weather elements! They dry super quickly and resist fading from the weather elements. We've had our new yard art out in our yard for over 2 weeks now and they still look fabulous! No fading and no running of the marker ink at all. It looks like we hand-painted those facial features, but trust me, using the Sharpie Extreme was a whole lot easier!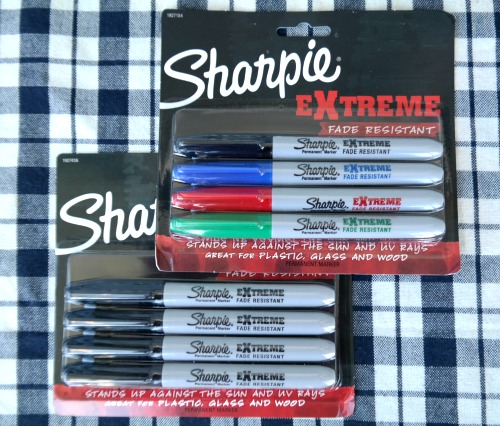 You can learn more about the Sharpie Extreme Permanent Markers by visiting the Sharpie site online. In addition, over the coming months I'll be sharing some additional craft project ideas with you too!
* This post contains affiliate links. If you make a purchase, we may or may not receive a small commission which helps to support this site. Thank you!

Disclosure: Shelly was given complimentary Sharpie Extreme Permanent Markers to use in this craft project and craft feature. No monetary compensation was received.