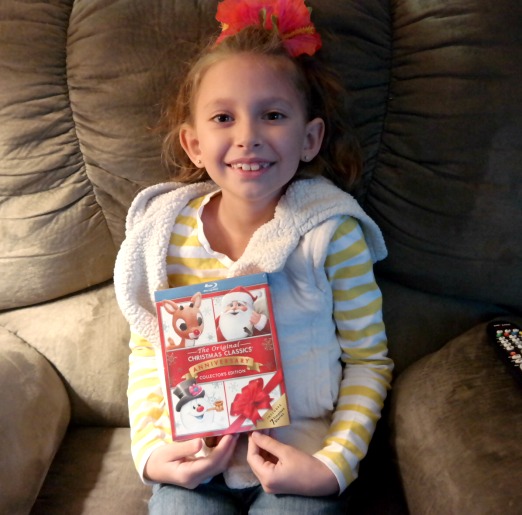 When my brother and I were kids…we looked forward to the holiday season, when we would all sit down together and watch the classic Christmas & holiday shows on TV. One of my favorites growing up was Frosty the Snowman and Rudolph the Red Nosed Reindeer. My brother always loved watching The Little Drummer Boy and Santa Claus is Coming to Town. We would sit in front of the TV set dressed in our new holiday pajamas and with a big bowl of popcorn. Great memories!
If you love all of those original Christmas classics, you'll be happy to know that they're available in one big collector's DVD set. That's right, you buy the blu-ray and DVD set called "The Original Christmas Classics" Anniversary Set which includes 7 Christmas classics!
Frosty the Snowman
Frosty Returns
Rudolph the Red Nosed Reindeer
Santa Claus is Coming to Town
The Little Drummer Boy
Cricket on the Hearth
Mr. Magoo's Christmas Carol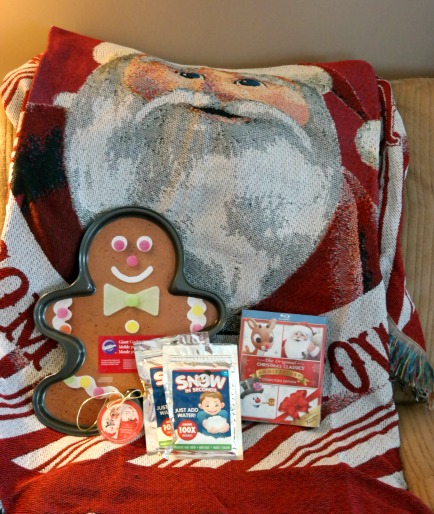 All of the originals and the collector's set includes some great special features which are included on the DVD's.  Bonus features include:
* Be and artist & learn to draw Rudolph, Santa, Frosty and more from a professional animator, plus fun craft activities for the family.
* Enjoy 45 jolly notes about Santa & what makes the holidays so special!
* Gift boxes are unwrapped to reveal 50 magical facts about Rudolph & all his friends.
* Sing-Along to the memorable holiday tunes: Frosty the Snowman and Santa Claus is coming to town.
* Magical snowflakes reveal 45 fun facts about everyone's favorite snowman.
* Sam the Snowman's Sing-Alongs to Holly Jolly and Rudolph the Red-Nosed Reindeer.
We received a cool package of goodies to help celebrate the season and to celebrate the release of this anniversary collection of The Original Christmas Classics, so we invited over our granddaughter & grandson yesterday for a little fun! Since no party would be complete without some homemade cookies, my granddaughter and I used the Wilton Gingerbread Man Baking Pan (included in our party kit) to make a giant chocolate chip cookie! The Princess is 7 1/2 years old and LOVES to help Nanny bake!
We love to craft together too and we've been posting all kinds of kid's Christmas craft projects here on the blog during the past 3 weeks. Here are some great craft projects you can do with the kids & all of them are found right here on The Classy Chics blog.
12 Kid's Christmas Craft Projects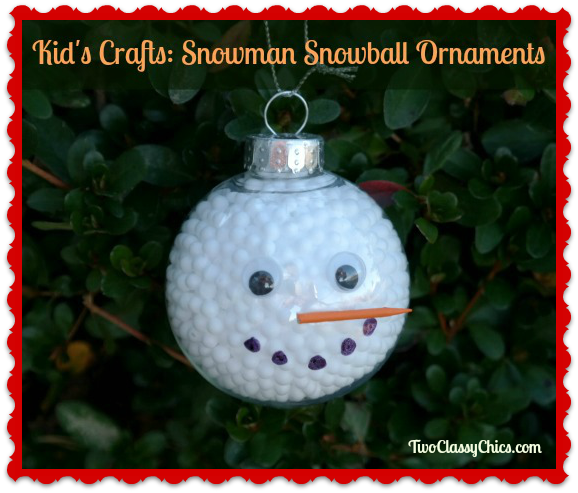 * Snowman Paper Tube Ornament
* Snowman Toilet Paper Roll Decoration
* Satin Ribbon Tree Ornaments
* Peppermint Candy Christmas Ornaments
* Snowman Snowball Christmas Ornament
* Glitter Star Christmas Tree Ornaments
* Popsicle Stick Airplane Ornaments
* Clothespin Snowflake Ornaments
* Penguin Craft Stick Ornaments
* Glittered Pinecone Ornaments
* Snowflake Pipecleaner Ornaments
* Snowman Snowball Ornaments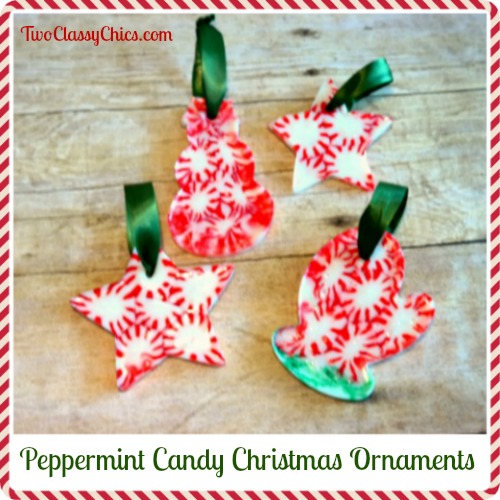 While we were sitting down and watching The Original Christmas Classics on DVD, we set up a table and got busy crafting. While watch the holiday specials, we whipped up some Peppermint Candy Christmas Tree Ornaments. I'll be publishing the instructions along with several photos on how to make them in a few days and will link to this post at that time.
How do you and your children like to celebrate the holiday season? Do you get together and do holiday baking? Craft projects? or Do you simply enjoy sitting down and watching all of those holiday classics together?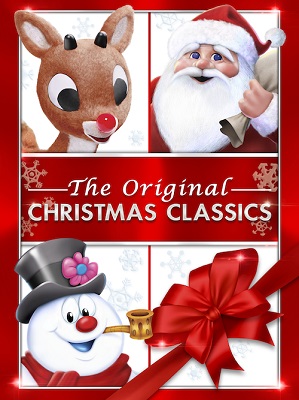 * This post contains affiliate links. If you make a purchase, we may or may not receive a small commission which helps to support this site. Thank you!

Disclaimer: Shelly received a complimentary product as featured in this blog post. No monetary compensation was received. Shelly's thoughts and words are 100% her own unbiased opinion on the company & products being featured today. The Two Classy Chics are not responsible for prize shipment or fulfillment. This post may contain affiliate links. If you purchase an item through an affiliate link, we may receive a small commission which helps to support this site.