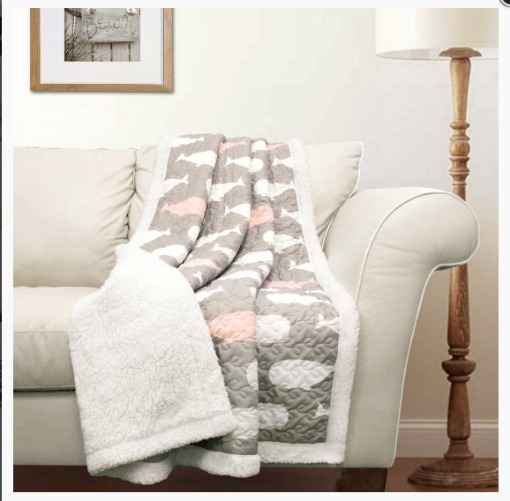 Every year when the holiday season rolls around, I find myself shopping for throw blankets. Why throw blankets you might ask? Well, I think they make the perfect holiday gift for EVERYONE on your gift-giving list! They're a great gift for children and adults! If you're looking for just a "family gift" they're great for that too.
Throw blankets are always appreciated because it's an item that will be used and used often! They can be used as a decorator piece and/or as a functional piece as a means to keep warm. If you select the right throw, it can be one that's used year-round.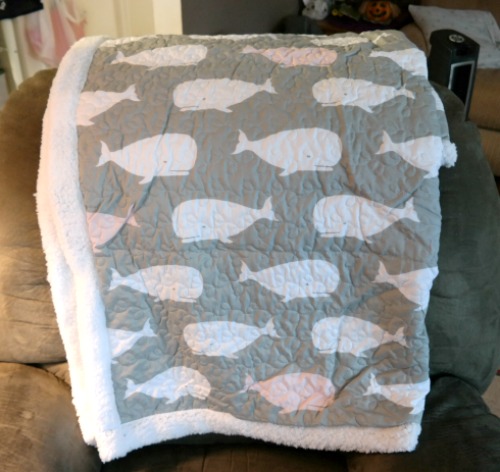 When shopping for throw blankets to give as a holiday gift, here are a few tips to remember:
1. Color Scheme – If you don't know the gift recipient's preferred color scheme, stick to a neutral color when purchasing one.
2. Weight – Does the gift receipient live in a very cold part of the country? If so, go with a heavier throw. Do they live in a part of the country that typically stays warm year-round? Go with a lighter one.
3. Size – When purchasing as a gift, I like to stick to the typical throw size of around 50″ by 60″ in size. It should be a portable size that can be moved all around the home easily and draped onto a piece of furniture easily.
4. Easy Care – Avoid purchasing items that need dry cleaning, hand washing, etc. People are more apt to use and appreciate a throw that can easily be cleaned in the washing machine!
5. Fabrication – Let's face it…when it comes to a throw blanket, we all want them to be super soft! There is nothing like crawling underneath a blanket and being caressed by softness and warmth!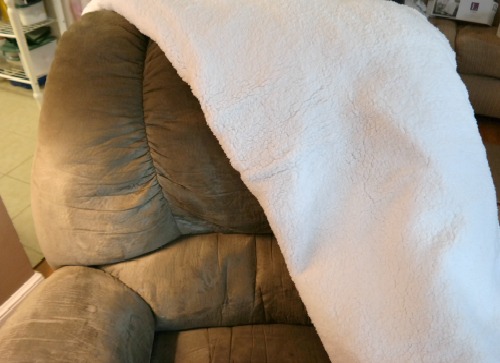 Recently I had the opportunity to try out a beautiful throw blanket from Lush Decor. This is a company that I am familiar with and own several of their home decor items. You can find their items at various retailers like Kohl's, Boscov's, Sears, Bed Bath & Beyond and others. I bet you have seen their products too!
The particular throw that I selected is called the Whale Sherpa Throw, but they have this throw available in several different designs and color schemes. What's really cool about this throw is that it's totally reversible! You get the adorable whale print on one side and then the snuggly soft sherpa is on the other side.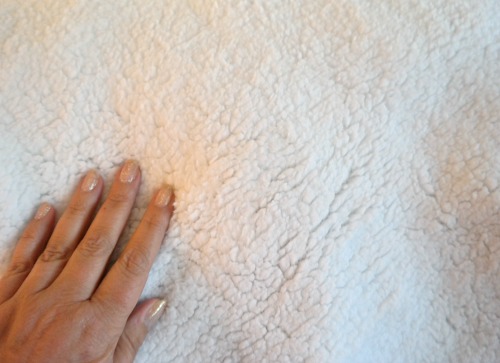 It's completely machine washable, so it's kid-friendly and pet-friendly too. Measuring 60″ high by 50″ wide makes it the perfect size to be laid across a bed, draped onto your favorite reading chair, displayed on the back of your sofa or toss it onto a rocking chair. It's the perfect weight for year-round use!
I absolutely love my new Sherpa Throw from Lush Decor. Matter of fact, I often catch my mother (shown in the photos) snuggled underneath it when she visits our home. I have to admit, it's incredibly soft and feels super soft against your skin! I would love for the company to come out with some bed sheets made out of that soft sherpa too!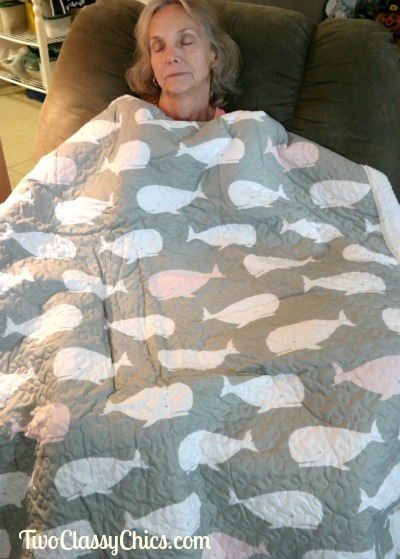 * This post contains affiliate links. If you make a purchase, we may or may not receive a small commission which helps to support this site. Thank you!

Disclaimer: Shelly received a complimentary product as featured in this blog post. No monetary compensation was received. Shelly's thoughts and words are 100% her own unbiased opinion on the company & products being featured today. The Two Classy Chics are not responsible for prize shipment or fulfillment. This post may contain affiliate links. If you purchase an item through an affiliate link, we may receive a small commission which helps to support this site.