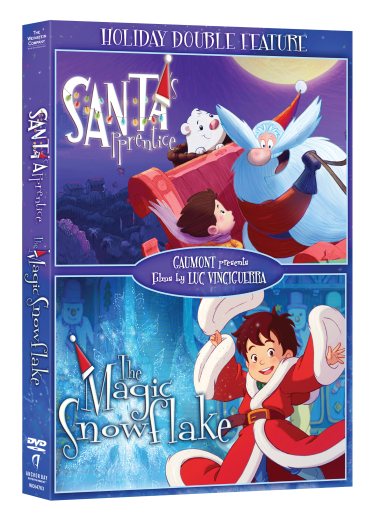 During the holiday season we love to sit down with the grandchildren and our godson to watch various Christmas specials and holiday movies. It's a great way to bond with the kids and for all of us to get into the holiday spirit.
This year there is a brand new movie release which is actually two movies in one, in other words, it's a double feature! This brand new DVD was released on November 1st, 2016, just in-time for the holidays.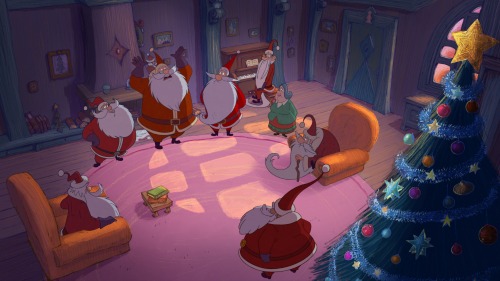 Santa's Apprentice: This movie stars Julie Gayet, Jean-Pierre Marielle, Max Cullen and Gabe Eggerling. Santa doesn't want to retire, but rules are rules and he must train someone to replace him. The lucky winner, to be chosen from among millions of children, must be named Nicholas, be an orphan and have a pure heart. On the other side of the planet, there is a little boy who is a perfect match, but his lack of self-confidence and fear of heights make him a poor contestant. Will Santa agree to step down, and help his apprentice take his place?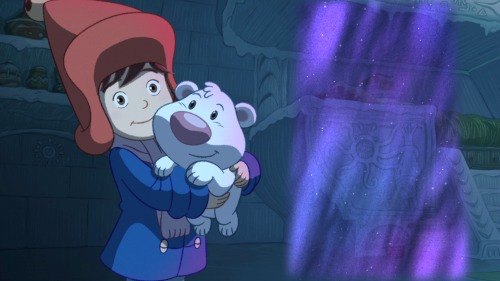 Santa's Apprentice, The Magic Snowflake: This movie sequel stars Vincent Grass and Nathan Simony, the new Santa is a seven year old boy. As Nicholas contracts the illness of those who want to grow up too fast: Grown-up-allosis, the Council of Retired Santas is forced to relieve him of his duties and appoint an experienced Santa who will be able to manage the delivery in time. To get his job back, Nicholas must regain the innocence, freshness and carefree attitude of his childhood.
Our Thoughts: We love holiday movies and Christmas specials and always looking forward to seeing them every year. We were really excited to get this movie DVD into our hands, because we had never seen either one of these before. It's always nice to add some new holiday movies to your collection every year, to keep things fresh & fun for the kids.
We had all three of the kids over last weekend for a "movie date" with us, complete with popcorn and ice cream sundaes. We sat down to watch BOTH of the movies with them and let me tell you, we were all thoroughly entertained! The characters are absolutely adorable and as a parent/grandparent, I really appreciate the unique story line. Way too often, holiday movies tell the same story over & over, but with a different spin on it. We had NEVER seen a holiday movie with this type of story line, so it was very refreshing to see.
On our entertainment rating scale, we give each of them 8 popcorn buckets out of 10 popcorn buckets! In our opinion, they would make great additions to your holiday movie collection.
* This post contains affiliate links. If you make a purchase, we may or may not receive a small commission which helps to support this site. Thank you!

Disclaimer: Shelly H. received a complimentary product to feature & review on this blog. No monetary compensation was received. Shelly's thoughts, opinions and words about the product are 100% her own, unbiased opinion. Please read our Terms of Service & Disclaimer Policy before entering our giveaways. Thanks!