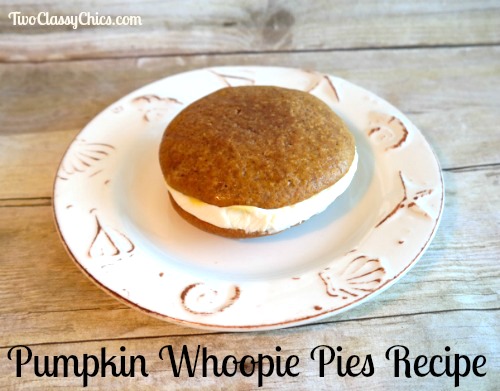 How many of you enjoy pumpkin flavored baked goods? I do and I'll make pumpkin flavored goodies all year long and really ramp it up during the fall & holiday season. Just last weekend Shelly and I made a large batch of homemade pumpkin whoopie pies which the family enjoyed. Here's the recipe that we used.
Pumpkin Whoopie Pies Recipe
3 cups pumpkin puree
3 cups granulated sugar
1 1/2 cups vegetable shortening
3 medium eggs
5 1/2 cups all purpose flour
3 tsp. baking powder
3 tsp. ground cinnamon
3 tsp. vanilla extract
3 tsp. baking soda
1 tsp. salt
Cream the pumpkin puree, granulated sugar, vegetable shortening and the medium eggs together in a large bowl. Gradually add dry ingredients. Drop them from a tablespoon onto a greased cookie sheet. Bake at 350 degrees for 12-15 minutes.
Vanilla Filling Recipe:
2 egg whites, beaten
1 tsp. vanilla extract
2 cups confectioners sugar
1 1/2 cups vegetable shortening
In a medium sized bowl beat egg whites, vanilla extract, confectioners sugar well. Then add in the vegetable shortening and beat again until smooth. Spread filling between two baked pumpkin cookie halves.
Tips: These days you can find whoopie pie baking pans in a lot of your kitchen stores. Buying and using one of those pans will give you the most uniformed shape & size when it comes to baking the cake-portion of the whoopie pie. If you're not a fan of vanilla filling, you can make chocolate, buttercream or pumpkin-flavored filling too. We like to change it up from time to time with the filling flavors. Once they are assembled, store them in an airtight container. I like to wrap each of them in plastic wrap, which keeps them fresher, longer, before I place them into a storage container.