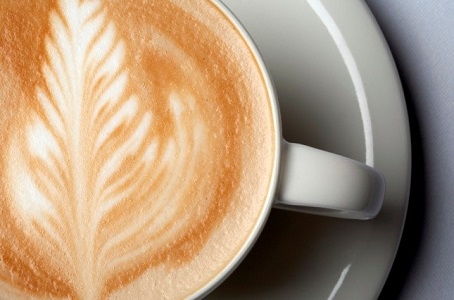 As the crisp autumn breeze cools down our days, it's time to say hello to brightly colored leaves, hayrides, cozy sweaters, and hot lattes! Enjoy a warm coffee creation while relaxing, or brew up a bunch for your friends and family at your next fall get-together. Serve with a slice of warm apple pie, pumpkin bread or with apple cider donuts for the ultimate crowd pleaser!
If you were to sit down and enjoy a big mug of Pumpkin Spiced Latte, what would you enjoy it with?
Pumpkin Spiced Latte Recipe
By KRUPS Barista Sam Lewontin
2 fluid ounces espresso coffee
2 tablespoons pumpkin flavored syrup
1/2 cup milk, steamed
1/8 cup frothed milk
1 pinch pumpkin pie spice
1 pinch of cinnamon
1/2 teaspoon vanilla powder
In a coffee mug, combine espresso coffee with flavored syrup. Pour in steamed milk and frothed milk and sprinkle with pumpkin pie spice, cinnamon, and vanilla powder.
* This post contains affiliate links. If you make a purchase, we may or may not receive a small commission which helps to support this site. Thank you!