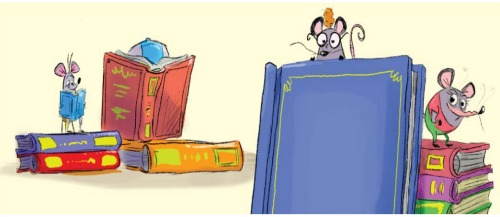 In 1998, husband and wife, Allan and Maia, received a personalized book as a gift for their first son. They loved that the book was personalized, but thought the illustration could have been better and the story could have been more customized to their child. So in May of 2000, after a year of active product development, I See Me! was created. Allan's and Maia's goal for their first book, My Very Own Name, was to produce an educational book that would teach young children how to recognize letters and spell their names. Today, you can customize over 100 different titles! Their mission is to increase self-esteem in children through personalized books that celebrate the uniqueness of each child. The goal of their books is to show each child how absolutely unique and special he or she is, to teach the child how to spell his or her name, and to build vocabulary skills.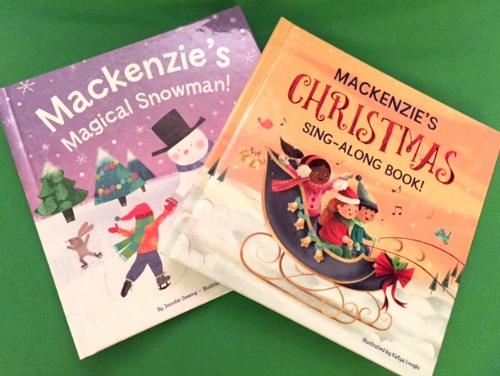 My Christmas Sing-Along Book!
Gather 'round the Christmas tree to share favorite Christmas carols with your child. My Christmas Sing-Along Book & Songs includes a hardcover personalized book and a CD featuring nine classic children's Christmas songs, each personalized with your child's name! You'll also receive an MP3 digital download of the personalized music.
The book features all the lyrics from popular holiday songs, all personalized with your child's name! It is sure to be a treasured gift to put you in the holiday spirit! Gift givers can also include a custom dedication and a photo to make the book extra special. You and your child will enjoy singing the songs together and making Christmas memories to last a lifetime!
My Magical Snowman!
My Magical Snowman is a heart-warming new personalized storybook that will make your child feel extra special this holiday! The magic all starts when forest creatures come together to build a special snowman friend just for your child. When your child reaches out for a hug, Snowman comes alive! Your child and Snowman sled, skate, make snow angels, laugh and play together in utter delight. Snowman tells your child that he or she is as "unique as a snowflake" and that your child's love is the magic that fills up his heart.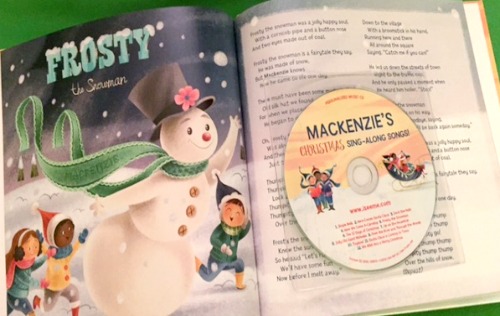 Thoughts about I See Me!
I absolutely love the products that I See Me! offers. I've used their website many times to purchase personalized books for my nephew, so I was super excited to have the opportunity to get to review another title. But this time I chose some titles for my best friend's daughter Mackenzie; which are the perfect titles to help her celebrate winter and Christmas. My best friend Lauren is an Elementary School teacher, and she is always looking for new titles to add to her children's library. Books are the best gift because they will always last and as school teachers and librarians go, we strive to instill a love of reading into our children's lives. So what better way to invest in your child's future than with their very own personalized book?
As a Librarian, I absolutely love sing-along books. When I worked as a children's librarian, I tried to incorporate as much music into my story-times as possible. Children LOVE music, so what better way to share the love of music than with their very own personalized sing-along book? And what's even better, is that I See Me has a Christmas sing-along book available with all of our favorite holiday songs: Jingle Bells, Frost the Snowman, We Wish You a Merry Christmas, etc. Your child can listen to the music and follow along in the book, so it's sure to be a great hit for the holidays. The music is also personalized to your child and frequently speaks their name!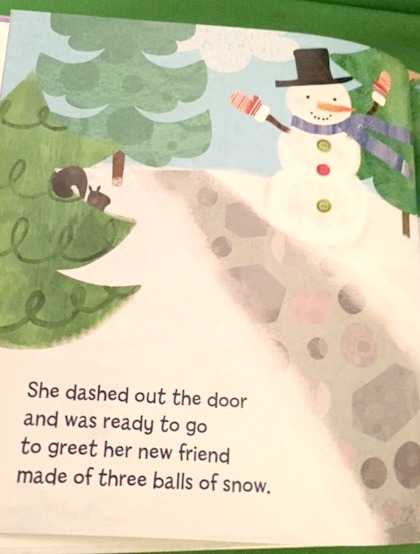 My Magical Snowman is a great book to gift the child in your life for our upcoming holidays. It's filled with fun activities that we do during the winter months: ice skating, snow angels, sledding etc. The book is perfect for getting your child excited for the winter months and all the fun things we can do.
Not a book person? I See Me! offers many other products, such as lunch boxes, puzzles, placemats, coloring books, stickers and growth charts. I See Me! also has a 100% satisfaction guarantee: guarantee your order will arrive error-free, with beautiful quality that the recipient will love…if you do not receive a glowing response from the recipient your personalized gift purchase is free. So don't delay and order today; there truly is something for everyone and every occasion.
Giveaway: One lucky winner is going to win the My Christmas Sing-Along Book and Music CD from I SEE ME. Value $39.99. Good luck and enter below. We do NOT guarantee "by" Christmas delivery.
Giveaway Details: This giveaway is open to residents of the US ONLY age 18 and over. Please read our Terms of Service & Disclaimer Policy before entering. This giveaway will close on December 6th, 2016 at 11:59 pm EST time. No purchase necessary to enter or win.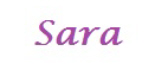 Disclaimer: Sara M. has personally reviewed the product listed above. Sara has not received any monetary compensation for her review. Sara did receive a free product to try out so she could evaluate and use it for her review. Her thoughts & opinions in this review are unbiased & honest and your opinions may differ. Two Classy Chics is not responsible for delivery of any giveaway items won from this blog. We are not responsible for injury or mis-use of any products won from the Two Classy Chics Blog. Please read our Terms of Service & Disclaimer Policy before entering our giveaways.