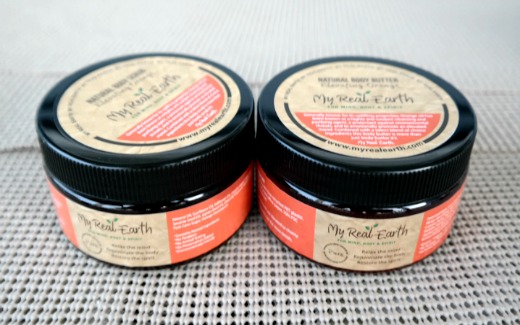 Let's face it…the holiday season can be extremely stressful for most people. In my case, I'm the party hostess, entertainer, gift shopper, meal prepper, babysitter, wife, business owner and everything else that comes along with the holiday season. During this time of the year my stress level rises and this year…I'm determined to relax and enjoy the season.
One way you can de-stress this holiday season is by spending some time pampering yourself. To make sure it happens, you'll want to schedule in two 1-hour sessions every week from now until after the first of the year. During these sessions, take time out of your busy schedule to really take care of YOU!!!
My Real Earth offers natural skin care products and bath & body products to help you get your skin in tip-top shape this holiday season. As an added bonus, you'll be relaxing and de-stressing while taking care of the biggest organ in your body…YOUR SKIN!
For this holiday gift guide feature I was sent 2 fantastic products to try out for all of you. Let's get started.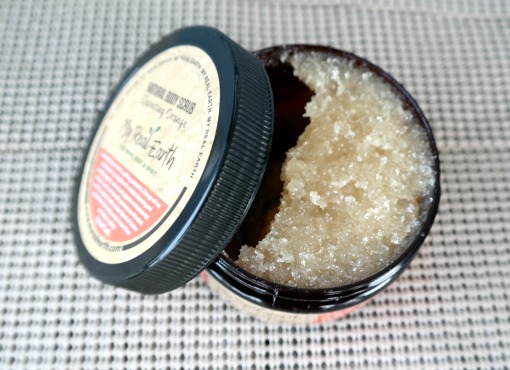 The My Real Earth Natural Body Scrub in Elevating Orange smells absolutely fantastic! To me, it smells just like an orange creamsicle, but only better! The sugar scrub is infused with elevating orange essential oil which is a highly anti-oxidant cleansing and purifying agent. It's combined with Organic Pure Cane Sugar, Vitamin E and Vitamin A to encourage polished, hydrated and glowing skin.
One of the things I love about this sugar scrub is that it isn't oily or greasy. You simply rub it onto the areas of your skin where you want to slough off those dead skin cells. I like apply it to the bottom of my feet, my knees and my elbows. Within seconds, the dead skin is gone and left behind is youthful, glowing skin! The fragrance is absolutely HEAVENLY!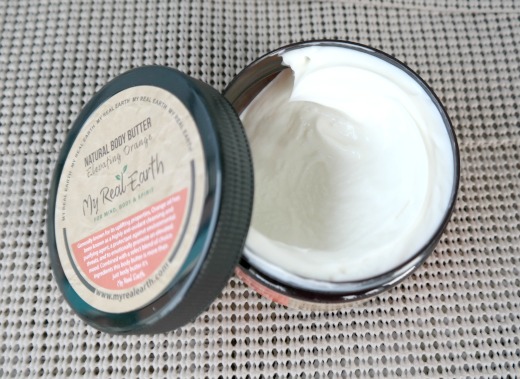 The My Real Earth Natural Body Butter in Elevating Orange is a must-have this season. Again, the fragrance reminds me of an orange creamsicle and it's infused with the elevating orange essential oil just like the sugar scrub described above. It's all combined with Shea Butter, Cocoa Butter, Vitamin E and Japanese Green Tea which are very moisturizing for your skin.
I've been apply this fantastic body butter every day for the past 2 weeks. I love applying it to the bottom of my feet, legs and arms. Sometimes hubby will give me a back massage with it too. This body butter has a wonderful consistency to it…rich and creamy. Plus, once you apply it, it absorbs super quickly into your skin, leaving no greasy or stickiness behind. That light orange fragrance is fantastic and I love how super-soft my skin feels after application.
Both of these products are fabulous and you really need them BOTH! The sugar scrub removes all of the icky dry skin cells, so that once you apply the body butter, it absorbs completely into your skin!
Head on over to My Real Earth and take a look at all of their natural skin care products. Time to stock up for the holiday season and don't forget to pick up extras to give as holiday gifts this year. I LOVE LOVE LOVE these products!
* This post contains affiliate links. If you make a purchase, we may or may not receive a small commission which helps to support this site. Thank you!

Disclaimer: Shelly received a complimentary product as featured in this blog post. No monetary compensation was received. Shelly's thoughts and words are 100% her own unbiased opinion on the company & products being featured today. The Two Classy Chics are not responsible for prize shipment or fulfillment. This post may contain affiliate links. If you purchase an item through an affiliate link, we may receive a small commission which helps to support this site.