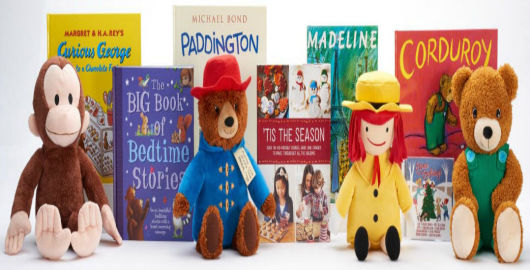 * This post is in partnership with Kohl's.
The holidays are coming and one of the most important gifts you can give to a child is a brand new book. Sure, other toys make sounds, light-up and can be fun, but books are a way to instill the love for reading to a child at a very young age. Matter of fact, my granddaughter was reading simple books all on her own before age 5.
One of my favorite retail stores, Kohl's offers a wonderful program called Kohl's Cares. This program offers quality-made children's books and plush toys to consumers for only $5.00 each, with 100% of the net profit supporting children's health initiatives nationwide.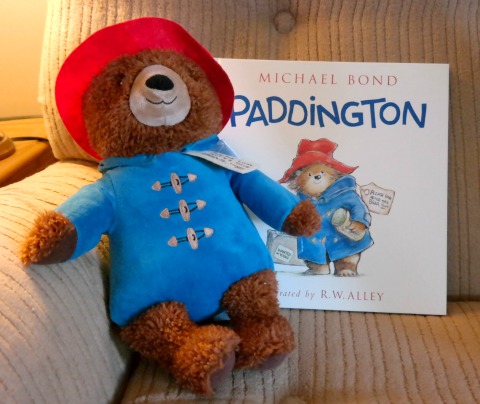 Books and toys featured in the Kohl's Cares holiday collection include:
– Paddington book and Paddington toy
– Curious George Goes to a Chocolate Factory book and Curious George toy
– Corduroy book and Corduroy toy
– Madeline book and Madeline toy
– The Big Book of Bedtime Stories book
– 'Tis the Season cookbook
– Holiday CD
In addition to classic children's books and toys, the new Kohl's Cares collection features some unique items. The Big Book of Bedtime Stories is an enchanting resource filled with seven different stories to help get little ones to sleep soundly at night. 'Tis the Season cookbook is brimming with recipes for memorable holiday feasts and delicious treats that are ideal for seasonal celebrations and more. For more than 70 years, Curious George, the mischievous monkey has been delighting generations with his antics and adventures. In Curious George Goes to a Chocolate Factory, young readers will be entranced by George's love of candy and his playful investigation into how it is made.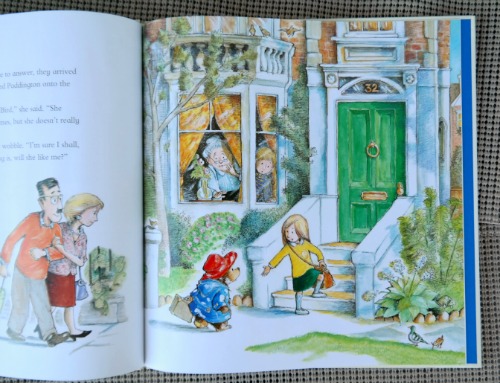 To date, Kohl's has raised nearly $300 million through the Kohl's Cares merchandise program. To reinforce the company's commitment to children and families, and with your help, Kohl's has provided financial support to hospitals across the country. The donations fund hospital outreach programs focused on children's health initiatives and address the specific issues needed most in each hospital's community.
For the past two years or so, we've been buying the children's books with plush friend for both of our grandchildren, our godson and 2 of my nephews. We give the sets to them for their Birthdays and for Christmas gifts. Matter of fact, the kids look forward to receiving them throughout the year.
From this new holiday collection, we received a complimentary Paddington children's book and Paddington plush friend. This particular set is going to my 15 month old grandson. For Easter this past year I gave him a Dinosaur book and plush friend from the Kohl's spring collection and he loved it! He still walks around with that dino and snuggles with it.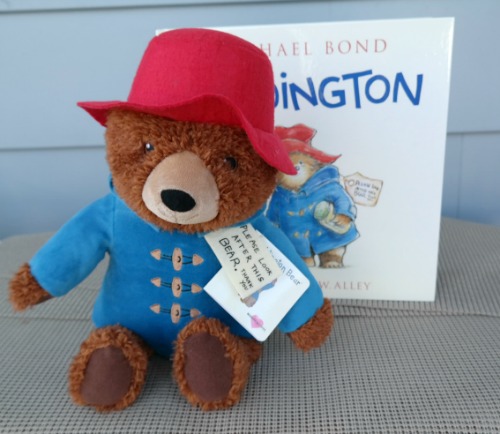 The children's books in these collections are fantastic! The stories are always entertaining, the illustrations are beautiful and you just can't beat $5.00 per hardcover book! Plus, you feel good buying these items, because 100% of the net profits are going to help children. The plush animal friends to go along with the books, complete the set nicely.
We absolutely LOVE these products and this program! I can't tell you how many of these books and plushies that I've personally have purchased over the past two years…but it's been a lot! This is a great affordable holiday gift idea for all of the little one's on your gift-giving list this year! You can find them nationwide at your local Kohl's store and at Kohls.com.

Disclaimer: Shelly H. received a complimentary product to feature & review on this blog. No monetary compensation was received. Shelly's thoughts, opinions and words about the product are 100% her own, unbiased opinion. Please read our Terms of Service & Disclaimer Policy before entering our giveaways. Thanks!