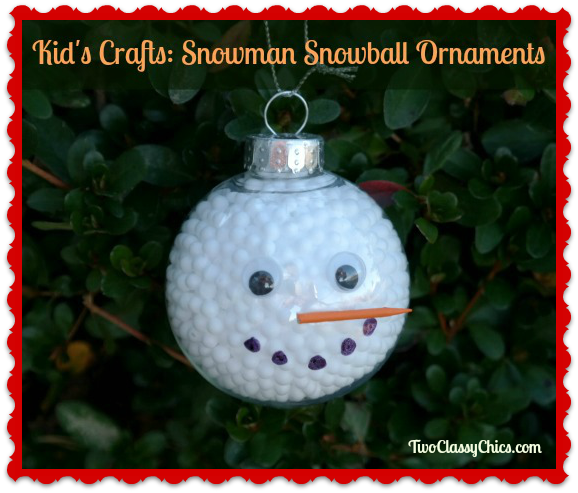 The holidays are coming and the Princess and I love to sit down together and whip up some quick & easy crafts. Matter of fact, I get together with my granddaughter at least twice a month, just for an arts and craft date! During the holiday season, we really "ramp up" our craft time and get creative!
Earlier today we sat down and made four of these adorable snowman snowball Christmas tree ornaments. All of the supplies that we used we purchased from our local Dollar Store. This is a super easy kid's craft project that doesn't cost a lot of money and doesn't take all day to make. A great little project to do in the classroom, for scouting groups or just because!
Kid's Craft Project: Snowman Snowball Christmas Tree Ornaments
Clear Plastic Christmas Tree Ornament Balls
1 Pkg. Faux Snow Styrofoam Pellets
1 Pkg. Wiggle Eyes
1 Bottle All-Purpose Craft Glue
Wooden Toothpicks
Orange Acrylic Paint and Paint Brush
Black Sharpie Marker (Medium Point)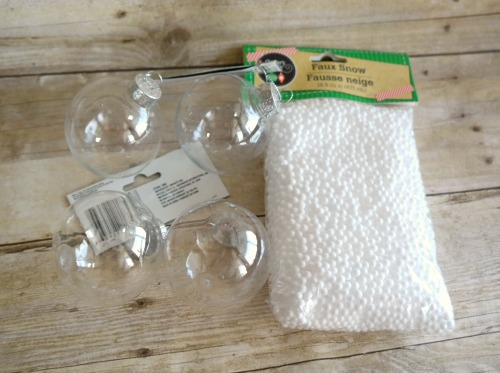 Notes: We purchased all of our supplies at the Dollar Store except for the orange acrylic paint. The clear plastic ornament balls come 2 in a pack for $1.00. The faux snow styrofoam pellets come in a bag for $1.00 and one ball will fill 2-3 of the ornament balls, depending on the ornament ball size. We selected the medium-sized balls. We used wooden toothpicks for our carrot-shaped noses.
To make the faux carrot nose: With orange acrylic paint, paint 2/3 of the wooden toothpick. Stick the unpainted end in a sponge, so that the toothpick stands upright to dry. This will take approximately 20-30 minutes to dry, so have the kids do this step first.
We popped the tops off of the ornament balls. Pour the faux snow pellets into a bowl. If you have a narrow-neck funnel, place the funnel over the opening of the ball and spoon the faux snow pellets into the balls using the funnel. Once filled, place the metal topper back onto it.
Using craft glue…glue the wiggle eyes onto the snowman's face. Have an adult cut the wooden toothpick with scissors to your desired length. Our's are a little under a 1/2″ in length. Use craft glue to glue the toothpick onto the ball to serve as the faux-carrot nose. Use a black Sharpie marker to draw on the "coal" to serve as his mouth. That's it, easy peasy!
* This post contains affiliate links. If you make a purchase, we may or may not receive a small commission which helps to support this site. Thank you!