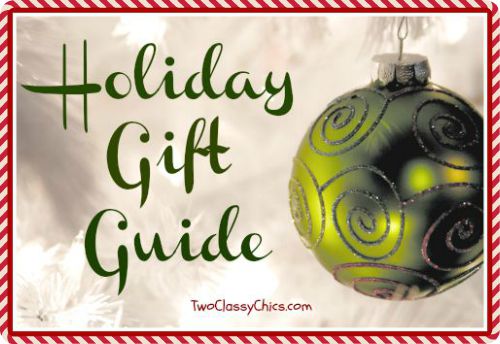 My 7 1/2 year old granddaughter is a HUGE fan of most of the shows that air on the Cartoon Network and one of those shows happens to be the Powerpuff Girls. If you have a young girl in your family, odds are that she's a big fan too!
Just in-time for the holiday gift-giving season comes this adorable new Cartoon Network Powerpuff Girls Playset. It's a deluxe flip-to-action playset that comes with 2 play characters: a 2″ Bubbles and a Professor Utonium.
With this playset, your little girl can save the world before bedtime with the Deluxe Flip to Action Playset from Spin Master that magically transforms The Powerpuff Girls' bedroom to their superhero lab. Isn't that cool?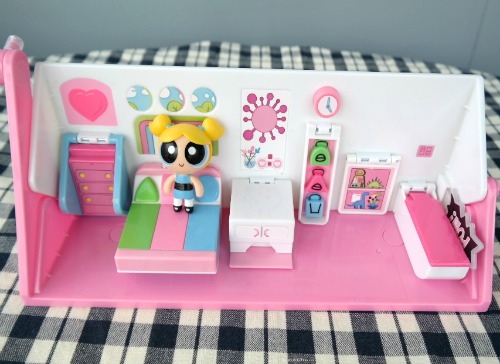 It's a 2-in-1 playset, so on one side is the bedroom with accessories and you flip it with the turn of a handle to the otherside which is the lab with accessories. It's for children ages 5 and up and comes nicely packaged in a colorful graphic box. Once your little girl has one of them, she'll want to collect them all, including the Mojo Jojo and the Princess Morbucks playsets.
As a grandparent, I love that there is nothing to assemble here and no batteries are required. This is true "creative play" at it's best! Next, I love the size of it. It's not too big and it's not too small. It's compact and light-weight, so it's great to take to grandma's house for a sleepover or take it with you when you travel. The accessories are attached to the playset, so you don't have to worry about the little pieces getting lost. They move and are functional, but attached. The ONLY two non-attached pieces are the included figures.
I love good creative toys like this and I was super proud to hand this to my granddaughter a few days ago. She's been playing with it almost non-stop since then. Matter of fact, she has some smaller toys (I won't name the brand) that she's been using with this playset to double her fun even more. I think it's adorable!
You can find the new Cartoon Network Powerpuff Girls toys at retailers nationwide and online. If you're tired of your kids always wanting electronics, this is definitely the way to go! Ho-Ho-Ho!
* This post contains affiliate links. If you make a purchase, we may or may not receive a small commission which helps to support this site. Thank you!

Disclaimer: Shelly H. received a complimentary product to feature & review on this blog. No monetary compensation was received. Shelly's thoughts, opinions and words about the product are 100% her own, unbiased opinion. Please read our Terms of Service & Disclaimer Policy before entering our giveaways. Thanks!