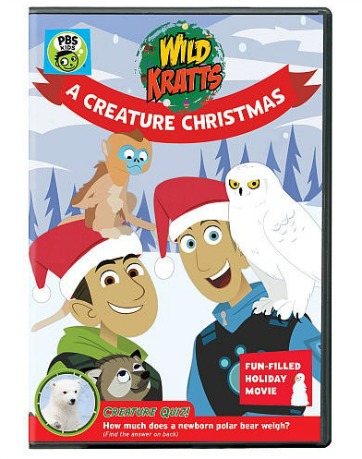 The Wild Kratts crew is resting and relaxing as they get ready for the Wild Kratts Christmas party after a busy year filled with amazing creature adventures! It's too bad their archenemies Donita Donata, Gaston Gourmand, and Zach Varmitech are about to spoil the fun. The sound of jingle bells is replaced by alarm bells as the team discovers that Donita, Gaston, and Zach are capturing baby animals from around the globe. With Christmas fast approaching can Martin and Chris rescue their baby animal friends and return them to their homes in time for the holidays?
Join Martin Kratt and Chris Kratt and their team as they encounter wild animals in their natural habitats around the globe and use their Creature Power Suits to fly with peregrine falcons, swim with a great white shark, and prowl with polar bears. Each adventure showcases a rare wildlife moment and is filled with villains, daring rescues, and lots of comedy.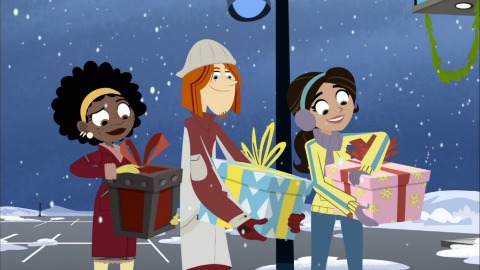 Are you looking for a Christmas gift for the child in your life? Are you looking for something that's both informative and entertaining? If you answered 'yes' to any of these questions, then you may want to consider ordering Wild Kratts: A Creature Christmas. My nephew Chase LOVES Wild Kratts, so I was thrilled to have the opportunity to review their Christmas special. Not only did I have the opportunity to see what Wild Kratts was all about, but I also get to wrap this DVD up and give it to my nephew as a Christmas gift.
My favorite thing about Wild Kratts…their creature power suits. The creature power suit is a special suit that lets the Kratts brothers turn into the creature of their choosing, which allows them to use the creatures special abilities. For example, one of the brothers used their creature suit to turn into an Orca Whale so he could swim to safety and save the day.
This Christmas special was very entertaining…even my boyfriend and his son secretly watched behind me. There is a lot of action and some funny parts throughout the whole movie. It's a great movie for children of ALL ages. It's only about an hour, which is just long enough for the young ones. Wild Kratts: A Creature Christmas became available October 4, 2016 on DVD. It can be purchased on Amazon or Shop PBS for $6.99, so it's the perfect gift for our budget-conscious friends. This would be a great addition to your child's movie collection and will fit perfectly in their stocking, so order Wild Kratts: A Creature Christmas today…you won't be disappointed!
* This post contains affiliate links. If you make a purchase, we may or may not receive a small commission which helps to support this site. Thank you!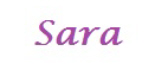 Disclaimer: Sara M. has personally reviewed the product listed above. Sara has not received any monetary compensation for her review. Sara did receive a free product to try out so she could evaluate and use it for her review. Her thoughts & opinions in this review are unbiased & honest and your opinions may differ.