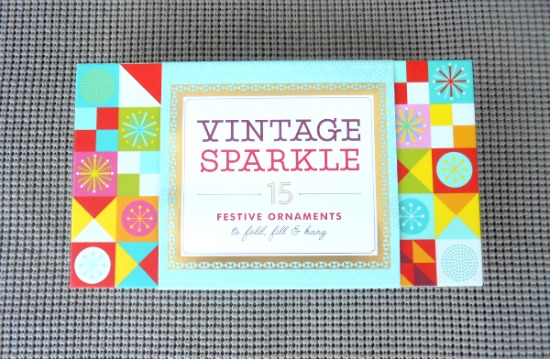 I love decorating my home for the holidays and now that we have grandchildren in our lives, I tend to go overboard with the holiday decor. I love to add decorations in almost every room of our home and my husband takes care of doing all of our outdoor lights & yard decor.
Recently I received an arts & crafts kit called "Vintage Sparkle 15 Festive Ornaments to Fold, Fill & Hang" by Princeton Architectural Press. The kit comes packaged in a nice storage box and inside you'll find 15 flattened ornament boxes with gold string for hanging.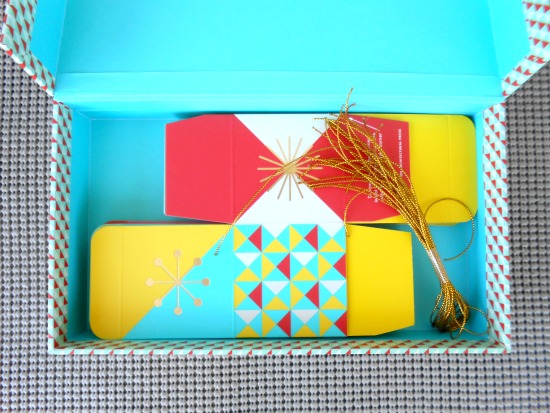 These boxes are super easy to assemble and only take seconds to pop them up. You can then fill them up and hang them onto a Christmas tree, wreath, from your mantle, use as table favors/placecard settings or if you & the children enjoy doing a countdown to Christmas type of thing, use them for advent.
The designs that are printed on them remind me of the olden days when my grandmother would decorate her home for the holidays. Back in those days homemade decorations & ornaments were the "in" thing! Gosh, I really miss those days when things were more simple and had more meaning.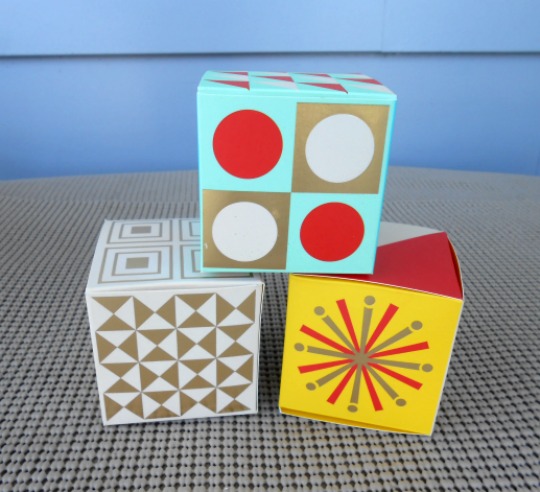 I sat down one evening and assembled all of the ornament boxes and the next day I headed to my local dollar discount store to pick up 30 tiny treasures to fit inside. I have two grandchildren now, so I needed 2 tiny items for each of my 15 boxes. Once the treasures were inside, I added the including gold hanging string and closed them up.
Once the holidays get here…we will be counting down the 15 days leading up to Christmas and letting my granddaughter & grandson take turns opening up one of the boxes each day…so that they can enjoy the treasures that I placed inside. Once the holiday is over, I'm going to unfold the boxes, place them back into the storage box and use them again next year.
Looking to buy? You can purchase this wonderful kit directly from Amazon for a really great price!
* This post contains affiliate links. If you make a purchase, we may or may not receive a small commission which helps to support this site. Thank you!

Disclaimer: Shelly H. received a complimentary product to feature & review on this blog. No monetary compensation was received. Shelly's thoughts, opinions and words about the product are 100% her own, unbiased opinion. Please read our Terms of Service & Disclaimer Policy before entering our giveaways. Thanks!