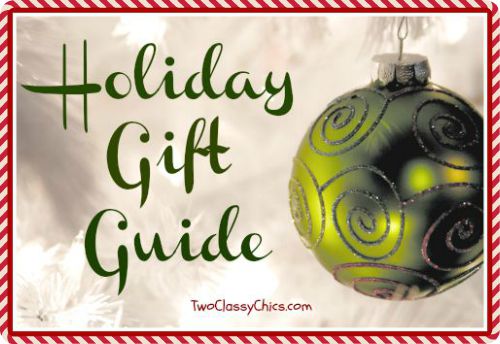 I've been wearing clogs since the age of 12 and I am now 48 years old. If you opened up my closet door you would see at least 30 pairs of different clogs in there. Some I have owned for 15+ years and others I have picked up more recently. Am I a clog addict? You bet, I am!!!
I first fell in-love with clogs as a pre-teen because they were fashionable and trendy at the time. Over the years, I learned to love them for the superior comfort that they offer. Before I retired from nursing, clogs are all I would wear at the hospital. After my retirement in the 1990's, I found that clogs were my preferred type of shoe due to back pain & hip pain. Once I had my hip replacement 3 1/2 years ago they are definitely the type of shoe I wear most often.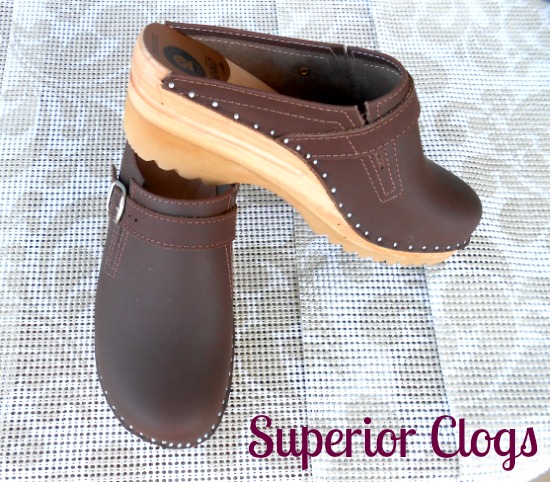 The reason I am giving you a little bit of history is because I know clogs!!! I mean, I really, really, really know clogs! I have owned tons of different brands, styles, colors, fabrications, sole types, etc. You ladies can have your handbags, but I am keeping my fetish with clogs!
Recently I received my fourth pair of women's clogs from Superior Clogs. When the box arrived at my home I was like a little girl in a candy store! I couldn't get my new clogs out of the box fast enough and onto my feet.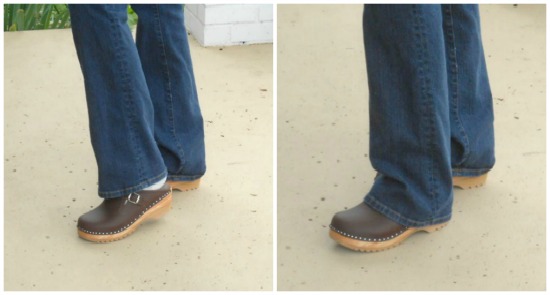 The Raphael style in the cocoa nubuk finish from Superior Clogs are gorgeous! They are made by Troentorp and are genuine Swedish clogs. The uppers are made out of genuine suede leather that has an incredible soft-hand to the finish.
If you have never been able to wear clogs I bet you could wear these! They have an adjustable strap with metal buckle running across the vamp, so you can tighten them up or loosen them up to get the perfect fit. I like to wear them tighter during the hot summer months when I'm not wearing socks, and I loosen them up in the winter when I want to wear chunky socks to help keep my feet warm. They are truly an all year-round shoe!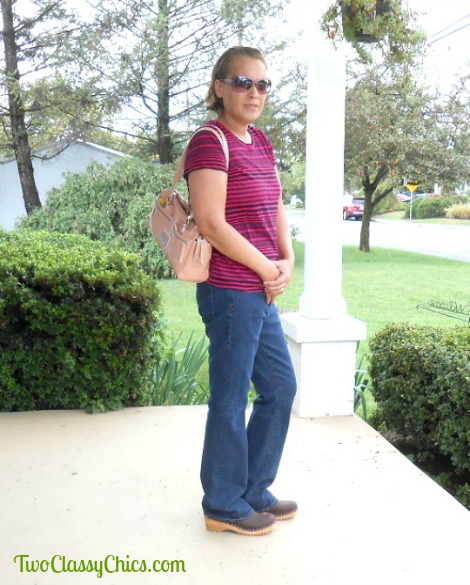 Let's talk about that wooden foot bed which is perfectly contoured to the shape of a woman's foot. You will stand more upright and your posture will look a lot better when you wear these clogs. On the sole you will find a rubber textured piece that will keep you from sliding around on slick surfaces. The heel height is just a tad over 2″ high and the footbed is made out of genuine alder wood.
One of the great things about this style of clogs is that you can wear them casually or dress them up for the business office. They are extremely well-made and will last you for many years with proper care. The footwear from Superior Clogs is the ONLY clogs that I can wear all day long and NOT have terrible pain in my back and/or legs by the end of the day. While I'm no doctor, I am sharing with you my honest & personal opinion about these fantastic clogs!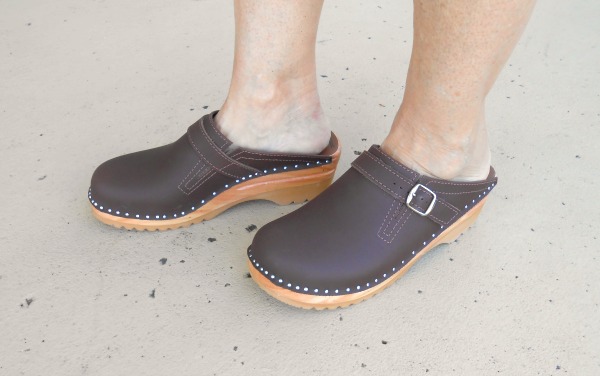 Reader's Discount Coupon: Get 20% OFF your entire purchase during the month of October to celebrate the company's 10th anniversary when you use coupon code celebrate during the checkout process.
Note: If you've previously won a giveaway during the past 2 years sponsored by Superior Clogs, you're ineligible to win this giveaway. This rule is in effect so that other people have the opportunity to win & try out the company's products.
Giveaway: One lucky winner is going to win a pair of the Raphael style clogs in the color & size that you need. You'll have to pick from the "current" in-stock sizes and colors. Thank you Superior Clogs!!!
Giveaway Details: This giveaway is open to residents of the US ONLY age 18 and over. Please read our Terms of Service & Disclaimer Policy before entering. This giveaway will close on November 1st, 2016 at 11:59 pm EST time. No purchase necessary to enter or win.

Disclaimer: Shelly received a complimentary product as featured in this blog post. No monetary compensation was received. Shelly's thoughts and words are 100% her own unbiased opinion on the company & products being featured today. The Two Classy Chics are not responsible for prize shipment or fulfillment. This post may contain affiliate links. If you purchase an item through an affiliate link, we may receive a small commission which helps to support this site.