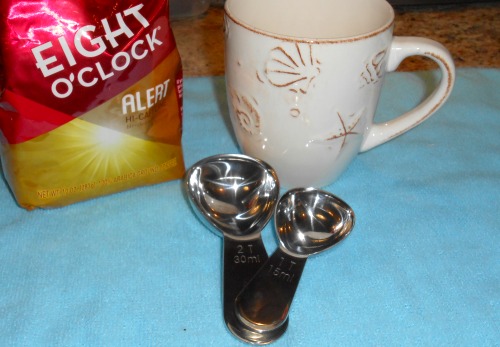 How many of you make up your own gift baskets to give during the holiday season? Every year I do 3-4 of them to give to various family members or friends and this year is no exception. While I'm not expert at doing it, I do find it a lot of fun, but it can be challenging on finding the right products too.
My mother is a big coffee drinker and loves having the best coffee accessories to go along with it. So, this year one of her gifts will be a coffee lovers gift basket that I'll be putting together myself. Here's what I'm putting together.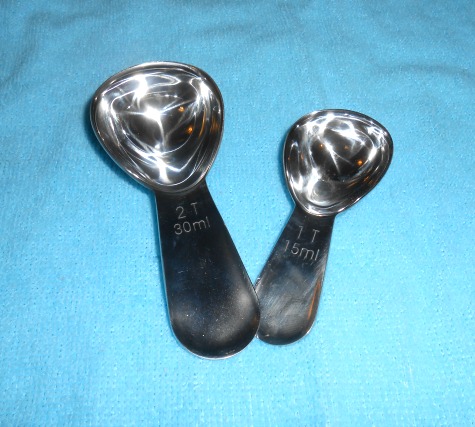 Coffee Lover's Gift Basket
1 Gift Basket
2 Bags of Ground Coffee
Set of Stainless Steel Coffee Scoops
2 Coffee Mugs
Bottle of Flavored Creamer
Pack of Stir Sticks
K-Cup Filter
If you didn't want to go that high in expense, you could simply do one bag of coffee, one coffee mug and a pack of coffee scoops.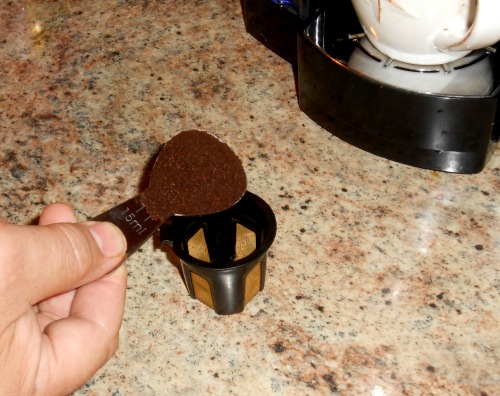 One of the reasons I'm adding stainless steel coffee spoons to the gift basket is because for years my mom has only used regular spoons to measure out her ground coffee. Well, that's not good because they're not accurate. If you read ground coffee packages, they are always measured out in 1 tablespoon and 2 tablespoon measurements.
The 1EasyLife Endurance Stainless Steel Coffee Scoops Set (aka measuring spoons) is what I will be putting in mom's gift basket, because they include those hard-to-find 1 Tbsp. and 2 Tbsp. scoops. Sure, you can easily find the 1 Tbsp. but you'll rarely find the 2 Tbsp. scoop.
One of the reasons I love that particular set is because they are made out of food-grade stainless steel. We are totally getting away from plastic where chemicals can leech into your food & beverages. Next, the measurements are engraved into them and won't wear off over time. Third, stainless steel holds up & looks beautiful for many years! It doesn't warp or lose it's shape like plastic! They are dishwasher-safe and are guaranteed to not rust, bend or break.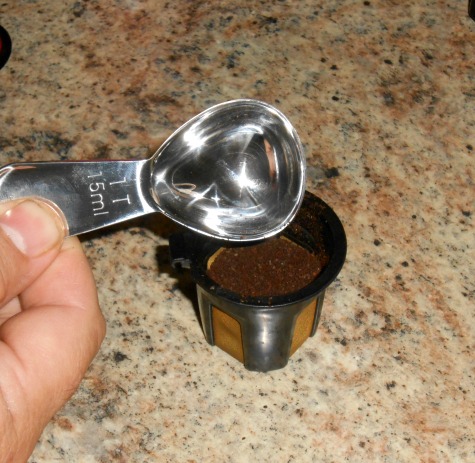 I think they're beautiful with their "mirror finish" and I know my mother is going to appreciate them once I give them to her. You can pick up your own set by shopping on Amazon and they're super affordable too!
I've got all of my goodies together and I'll be heading out next weekend to find the perfect basket to present them in. Once I get her basket done, I'm thinking about making up a second one with a combination of coffee & tea for my neighbor.

Disclaimer: Shelly H. received a complimentary product to feature & review on this blog. No monetary compensation was received. Shelly's thoughts, opinions and words about the product are 100% her own, unbiased opinion. Please read our Terms of Service & Disclaimer Policy. This post contains an affiliate link. If you make a purchase through an affiliate link, we may or may not receive a small commission off your purchase which helps to support this site. Thanks!