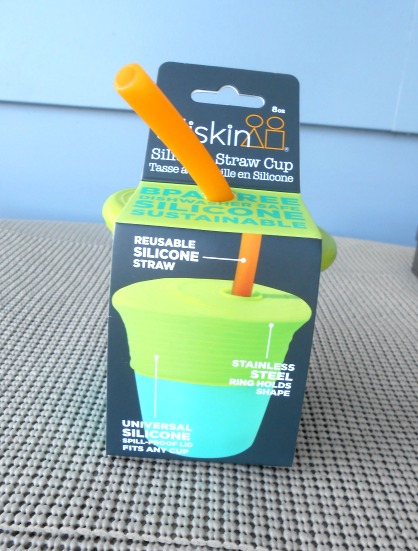 My son is now a year old and drinking from sippy cups and straw cups. By that I mean, he's drinking from a cup (the majority of the time) and taking a bottle when he naps or goes to bed at night. All cups that he uses has to have a lid on them.
Silikids sent me their Siliskin Silicone Straw Cup to review & feature for you. It features a reusable silicone straw, universal silicone spill-proof lid which will fit any cup and the beverage cup.
These products are:
BPA Free and DEHP Free
Hypo-Allergenic
Resistant to High Temperature
Dishwasher Safe
Freezer Safe
Inert
Won't Harbor Bacteria
The silicone straw cup has a stainless steel ring around the top of it so that the cup will always hold it's shape. The cup and lids are made out of food grade silicone and I really appreciate that.
The straw tops are super stretchable since they are made out of silicone and will easily stretch to fit on top of almost any cup that you have. I've been using them strictly on the silicone straw cup that they sent, but did test them out on a few other cups that I had.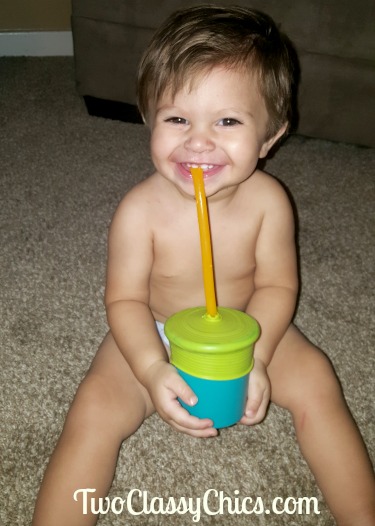 To Use: Stretch out the top and align dashed edge with the lip of cup closest to you. Pull down on the sides of the top to fit it over the cup and adjust for proper spout placement.
The company states they are dishwasher-safe but I find it easier to just hand wash them with my son's other items and air dry them. They are super easy to use and my 7 year old daughter helps me put them on my son's cups. If you're worried about spills, don't be! My son has tossed his cup several times now and not a single thing has spilled out.
Silikids makes all kinds of great must-have products! When you shop their online store you'll find sippy cups, lids, spoons, reusable snack bags, bibs, straws and more!
* This post contains affiliate links. If you make a purchase, we may or may not receive a small commission which helps to support this site. Thank you!

Disclaimer: Jenelle C. has personally reviewed the product listed above. Jenelle has not received any monetary compensation for her review. Jenelle did receive a free product to try out so she could evaluate and use it for her review. Her thoughts & opinions in this review are unbiased & honest and your opinions may differ. Thanks!