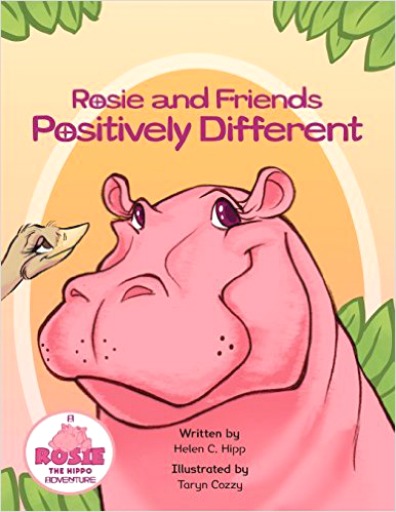 Rosie and Friends Positively Different is the second book featuring Rosie the Pink Hippo. It is a unique book, inspired by a once in a life-time trip led by her father to Africa with her 14-year old special needs son Ray. She has created a very effective way to teach children the value of seeing things as they appear compared to how they really are. She presents the issue of being different than other children in a way that children can relate to and understand how to find happiness in spite of the challenges everyone faces.
Book Title: Rosie and Friends Positively Different
Author: Helen Hipp
Illustrated By: Taryn Cozzy
Paperback: 28 pages
Publisher: Different Kind of Safari, LLC
ISBN: 10: 0989013421 ISBN-13: 978-0989013420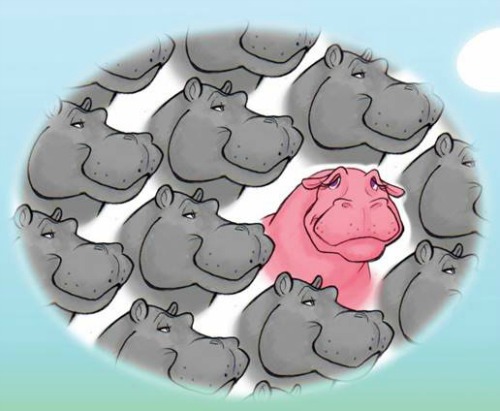 New Children?s Book Inspires Kids to Find Strength in Being Unique
Rosie the pink hippo often wondered what it would be like if she were born a gray hippo and looked like all the other hippos in her pod.
Rosie has learned that being different gives her a good reason to celebrate her differences every day, a good reason to enjoy herself, always learning, always exploring. And now she gets to help someone else in need.
In Rosie and Friends Positively Different Rosie the wondrous pink hippo along with her friends Ray and TLC meet Olivia – a nervous Ostrich worried about how others see her, and unsure of how she sees herself.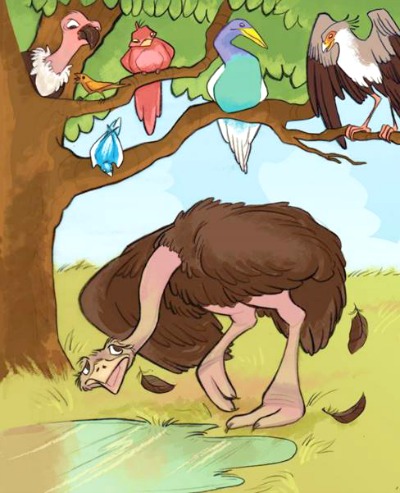 With the help of Eli-Zee the Zebra, and a host of new friends. ?How others see you depends mostly on how you see yourself??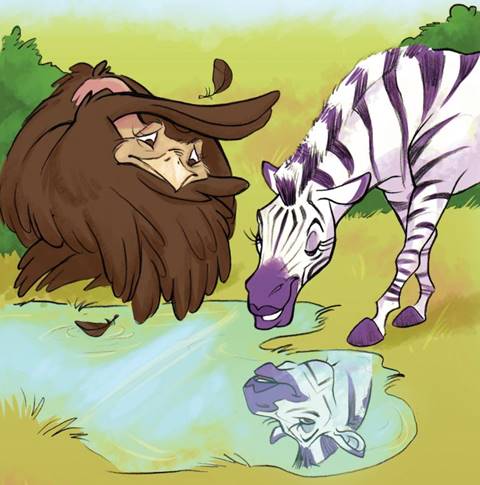 Then something clicked! Olivia soon discovers that Uniqueness is not a Weakness!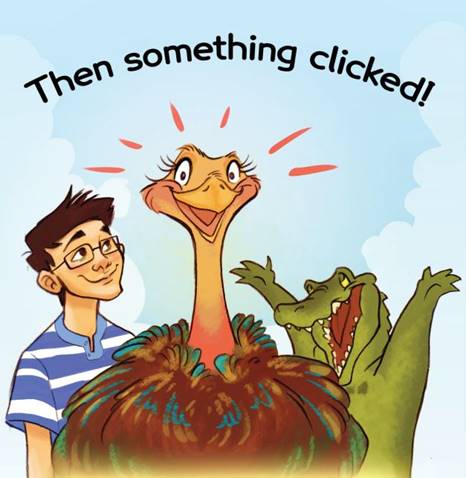 Rosie and Friends Positively Different is uniquely designed to help children see that being different can be positive.
My Thoughts: As the grandmother of two grandchildren, one godson and numerous nieces & nephews, I'm always buying the children books! Even if I'm giving them a toy for their Birthday, Easter or Christmas, they will also receive a book. It's extremely important that we install the love for reading in our children at a very young age and thankfully, all of the kids in my family love to sit down & read a book or for the younger ones…love to sit down and be read to.
Rosie the Hippo is absolutely adorable and I really LOVE the important story line within this book. The book itself is a creative and fun teaching tool intended for parents, caregivers, teachers and children who may have felt at some point in their lives that they were different than their peers. The books encourage children to develop and maintain their positive outlook and use their personal challenges in meaningful ways to help them grow strong and confident. It teaches them that it's okay to be different and that being different is a good thing in life! I think this book is absolutely fantastic and my grandchildren love the book too!
You can learn more about Rosie the Hippo books and more about the author by visiting the Rosie the Hippo website online. While you're there, print off the free coloring sheets for your kids to enjoy.

Disclaimer: Shelly H. received a complimentary product to feature & review on this blog. No monetary compensation was received. Shelly's thoughts, opinions and words about the product are 100% her own, unbiased opinion. Please read our Terms of Service & Disclaimer Policy. This post contains an affiliate link. If you make a purchase through an affiliate link, we may or may not receive a small commission off your purchase which helps to support this site. Thanks!