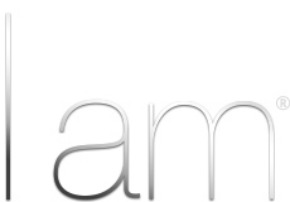 Perfume is one of those things that I typically don't buy for myself, but I love to have an assortment of beautifully smelling elixirs to match whatever mood I'm in. Every woman is different and finding the right perfume to express ourselves can sometimes be a challenge. Perfumes are definitely not a one-size fits all and every woman has differing preferences when it comes to what makes her feel strong and confident.
I was recently introduced to I Am Fragrance, which is a fragrance line that gives women an inspiring collection of scents to choose from that allow us to exude our beauty and individuality in our own way. I Am Me was founded by Danica Siegel, whose mission is to change the lives of women across the globe through the gift of fragrance and positive affirmation. This unique line of custom fragrances is meant to channel our innermost authenticity with masterfully blended fragrances that are paired with inspiring soul-enriching mantras to create connection between mind and memory, body and soul.
There are 11 fragrances within the I Am line, including I Am Me, which is one of the company's best sellers. I can see why as this scent has really nice notes of luscious melon, tangy green apple, and exotic flowers. It's not too heavy of a scent, which I really like. I received five of the I Am perfumes (including the I Am Me) in the I Am roll-on bottles. The others were:
I Am Blessed – combines mandarin, tart lemon and a bit of jasmine and musk. It has a powdery softness to it and a slight woodsy smell. It's a reminder that you are blessed by the simple pleasures around you.
I Am Good – this was one of my favorites as it has a subtle sweetness to it with hints of warm honey, exotic mandarin, rich mimosa, and jasmine, which can sometimes be overpowering, but I didn't find that to be the case with this fragrance. A beautiful, simple fragrance.
I Am Peace – this one was a bit flowery for me with its combination of tuberose, jasmine, peony, and sandalwood. If you like a more floral type of fragrance, this one is definitely for you.
I Am Hot – a warm and spicy blend that has seductive notes of floral with spicy citrus, sweet honey and amber with a hint of vanilla. This is a great scent for a night out on the town, especially if you are looking to heat things up a bit!
The I Am Me line offers classic fragrance sets, roll-on perfumes, travel candles, body lotions, hand and body soaps, and whipped hand crèmes. Any of these items would make wonderful holiday gifts for friends or family. I Am Me also offers an 11-piece trial-size fragrance wardrobe sampler with all of the I Am scents. This is perfect for those of us who prefer to dabble with the fragrances a bit to see which ones we most connect with. This is a great way to discover which fragrances are "you."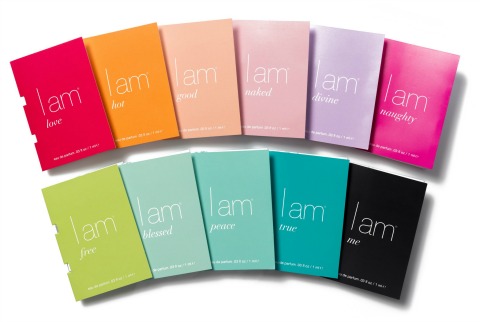 The roll-on perfumes are available for $38.00 for a 1-ounce bottle. The 11-piece fragrance wardrobe sampler is available for $28.00. All of the I Am Me products, including the ones I shared my thoughts on, can be purchased on the company's web site.

Disclaimer: Kristine has personally reviewed the product listed above. She has not received any monetary compensation for her review but did receive a free product to try out so she could evaluate and use it for her review. Her thoughts & opinions in this review are unbiased & honest and your opinions may differ. Please read our official rules for giveaways before entering. Two Classy Chics is not responsible for shipment of this product