Our weather has been really crazy for the past 3 weeks. We went from blazing hot temperatures in the 90's, then to a nasty hurricane & tropical storm coming up the east coast, back to temperatures in the 80's and now a cold front has moved through. What a difference 3 weeks have made, because today, it's cold and chilly outside. Signs that winter is on it's way.
I enjoy drinking hot chocolate year-round, but I admit during the Fall & Winter seasons, I drink it even more. I rarely purchase store bought hot cocoa and preserve to make homemade. It just tastes better and I can control the ingredients.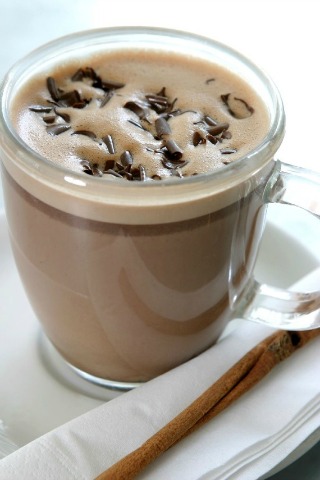 Today's guest post recipe is courtesy of KRUPS.
Homemade Creamy Hot Chocolate Recipe
2 cups whipping cream
6 cups milk
1 teaspoon vanilla extract
1 (12 ounce) package milk or dark chocolate chips
Garnish:
Whipped cream
Chocolate shavings
Stir together the whipping cream, milk, vanilla extract, and chocolate chips in a pot. Cover and cook on low, stirring occasionally, until mixture is hot and chocolate chips are melted. Stir again before serving.
Garnish with whipped cream and chocolate shavings, as desired. (I would personally toss in some miniature marshmallows or a big spoonful of marshmallow creme too).