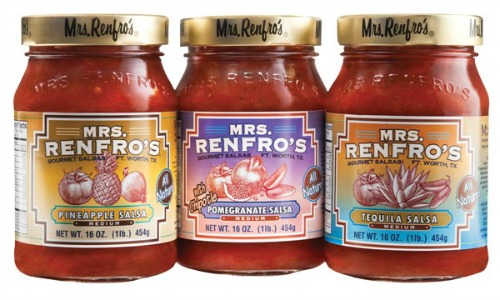 The Renfro Tradition: turning a passion for family recipes into a thriving family business. In 1940, George and his wife Arthurine, co-founded George Renfro Food Company where they distributed packaged spices and pepper sauces throughout Fort Worth and the surrounding areas, creating the Mrs. Renfro's label by 1963. It wasn't until 1995, after determining that consumers' tastes were becoming more sophisticated and somewhat adventurous, the company introduced two gourmet salsas – Black Bean and Habanero. Today Mrs. Renfro's brand includes more than 30 salsas, peppers, relishes, and sauces, which are available in all 50 states as well as in Canada, the Caribbean, England, Scotland, Germany, Spain, and Australia.
Salsa like no one's watching: be bold, get spicy and discover deliciously daring ways to dip, mix, baste, taste and share! My boyfriend Derek is a HUGE salsa fan, so we were both pretty excited to have the opportunity to try four different flavors: Peach Salsa, Mango Habanero Salsa, Pumpkin Salsa, and Black Bean Salsa (not shown). We've only had these salsas for a week, and all containers are pretty much gone…Black Bean salsa was the first to go.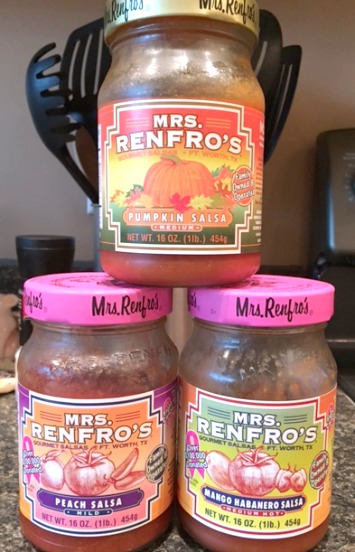 Introducing…
Black Bean Salsa – This hearty flavor-packed salsa is an ideal topper for baked potatoes, a zesty base for southwestern-style pizzas and makes a mean Black Bean Salsa Soup. It has the perfect blend of spices and a kick without burning the mouth. With chips, it has a great balance of salt.
Mango Habanero Salsa – Fiery sweet and spicy, this fruity hot salsa turns your kitchen island into a tropical getaway. Escape from the everyday, treat yourself to Mango Habanero Sweet & Spicy Salmon. This is a medium-hot salsa and is not as chunky as the others. It's a sweet sauce, but has some zing to it and is perfect for fish or chicken. This is both Sara and Derek approved.
Peach Salsa – Refreshingly smooth, this mild fruit salsa is a real palate pleaser. It's a treat on party trays and a great marinade for Pork Tenderloins. This salsa is very sweet and refreshing. It is the perfect salsa for those who cannot handle heat. This is a great salsa for pork and chicken.
Pumpkin Salsa – It's Thanksgiving on a chip with this delightful marriage of pumpkin pie spices and real pumpkin with all the classic salsa ingredients. Perfect for dipping, as a marinade and makes a tasty base for slow cooking chicken. And there's a recipe for Hearty Pumpkin Salsa Soup right on the label. This is a great salsa for the fall holidays…perfect for your upcoming Thanksgiving dinner.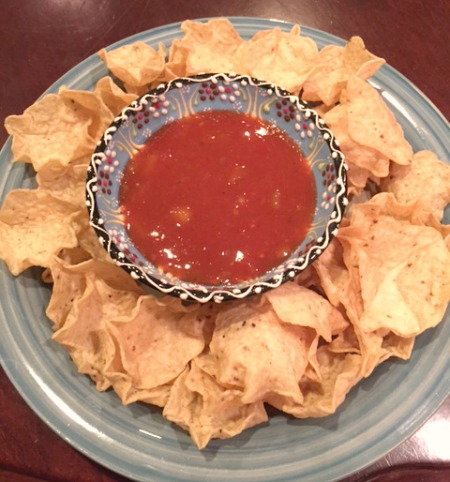 With so many to choose from, it's no wonder people enjoy the amazing tastes of Mrs. Renfro's gourmet salsas. From Mild heat to hot, there is a salsa for everyone. With the holidays quickly approaching, you're bound to be throwing your own soiree, or you may even be invited to many parties this fall and winter. Do yourself a favor and introduce Mrs. Renfro's to your friends and families this holiday season. They are available at your local supermarket as well as online for $3.95 per 16 oz. jar. You can even visit Mrs. Renfro's website for amazing recipe ideas.
* This post contains affiliate links. If you make a purchase, we may or may not receive a small commission which helps to support this site. Thank you!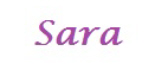 Disclaimer: Sara M. has personally reviewed the product listed above. Sara has not received any monetary compensation for her review. Sara did receive a free product to try out so she could evaluate and use it for her review. Her thoughts & opinions in this review are unbiased & honest and your opinions may differ.